ISA²
Interoperability solutions for public administrations, businesses and citizens
OpenPM²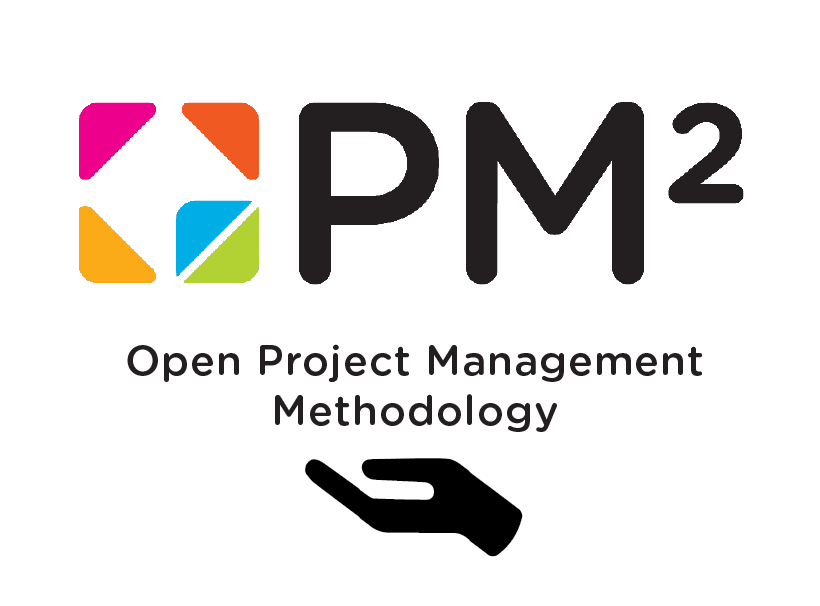 When is this solution for you?
You are a project manager looking for free and easy to use project management methodology. 
What can we offer you?
OpenPM² is a project management methodology designed by the European Commission. Its purpose is to enable project teams to manage their projects effectively, and to deliver solutions and benefits to their organisations and stakeholders. While OpenPM² is suitable for any type of project, it is ideal for projects related to the public sector, or EU programmes and grants.
OpenPM² is a free version of the PM² developed by the Commission in 2007. It incorporates elements from globally accepted best practices, standards and methodologies. OpenPM² gives open access to the PM², widening the circle of beneficiaries across Europe and enriching the methodology with additional good practices and examples. It aims to improve project management competency in the EU.
What OpenPM² offers now:
PM² Guide - Open Edition
PM² Templates
PM² Online resources (wiki)
A Project Support Network (PSN) - a network/community of PM² users that can support each other in rolling-out PM² in their organisations, and with using the PM² methodology in their projects.
Coming soon:
Establishment of an OpenPM² Project Support Network, a network of local Project Support Offices
Publication of the remaining PM² publications
Our solution at a glance
Read the OpenPM² leaflet.
/isa2/file/openpm2-leafletpng_enopenpm2-leaflet.png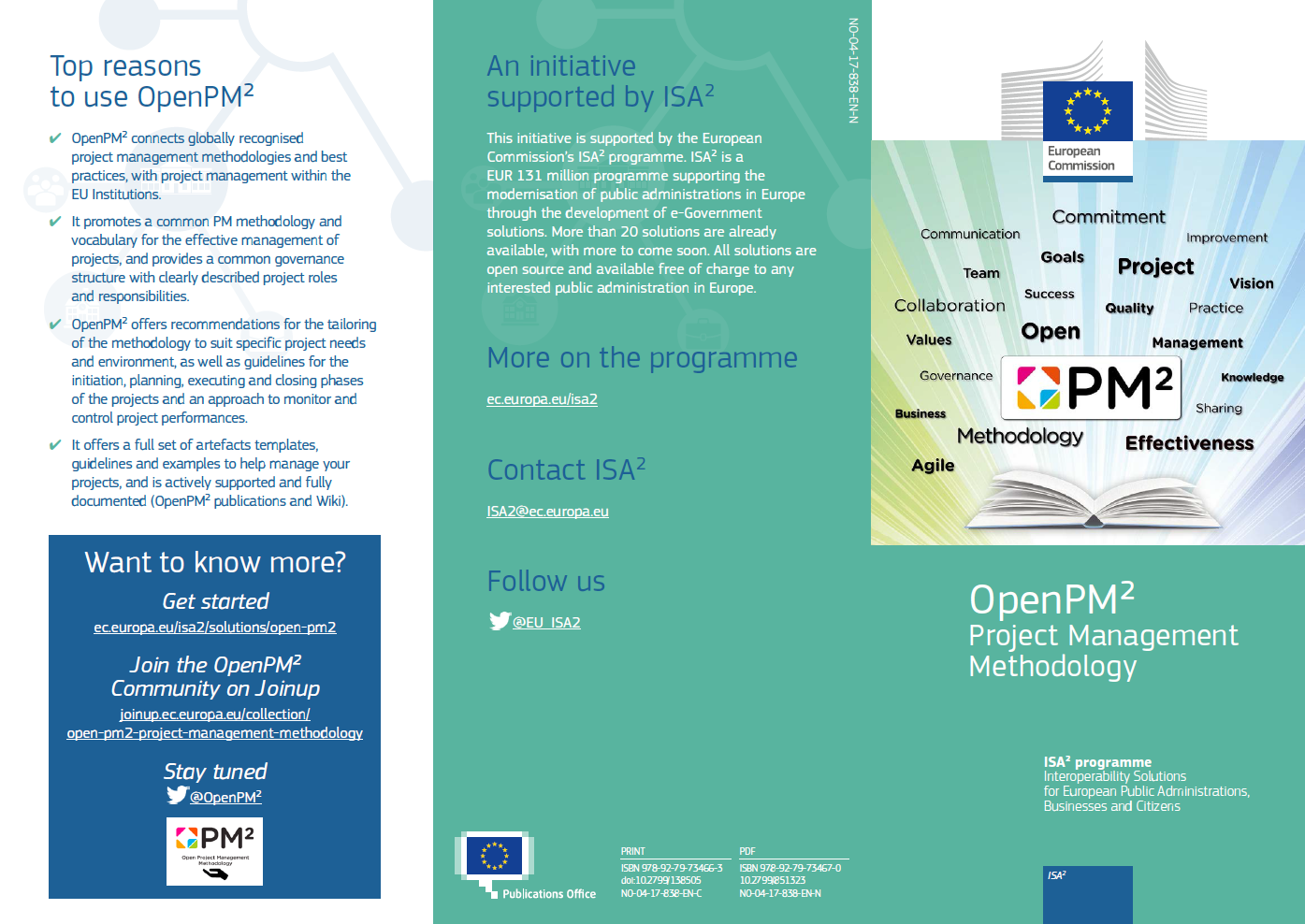 Look at the OpenPM² infographic.
Read the presentation The PM² Story.
Is this solution open source?
Any questions?
Please contact the OpenPM² team through the form here. 
Contact the Interoperability Unit at DG Informatics (please use the subject line 'OPM²').
More detailed information
Who is already using this solution?
The European Commission, the European Council, EU External Action Services, the Committee of the Regions, and over 20 EU Agencies located all over the EU 28 Member States. The tool is also used by many consortia and hundreds of contractors involved in EU projects.
/isa2/file/anacoelho2jpg_enana_coelho2.jpg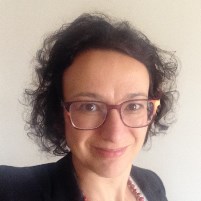 "The OpenPM²​ is an easy to use project management methodology, even for private organisations. It fits the needs without being very complex and allows tailoring to different types and sizes of projects. When we settled the PMO in the IT Consulting Company, the adoption of the OpenPM² framework was a quick win in increasing the control of projects and clients' satisfaction, as we profit from a simple but robust methodology that didn't need a lot of tailoring and was easily understood and applied by all Project Managers."
Ana Coelho, HAKKEN - PMO, Portugal
/isa2/file/stephanegagnon-croppedjpg_enstephane_gagnon-cropped.jpg

"OpenPM² is one of the rare open source standards in Project Management (PM), and among the most formal and complete. Its longevity and reach will soon span beyond the European Commission PM community, as new organisations seek to integrate its assets into new standards, such as the Business Technology Management (BTM) Body of Knowledge (BOK), to serve as professional certification and program accreditation standards."
Stéphane Gagnon Ph.D, Université du Québec en Outaouais, Canada
Key facts and figures
Over 5 000 trained project managers (EU staff and contractors) all over the EU-28
1 000 certified (EU staff and contractors). Certifications run by Prometric.
Qualified PM² Trainers