ISA²
Interoperability solutions for public administrations, businesses and citizens
Defining a common approach to electronic document and file exchange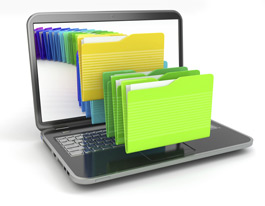 2016.26 Interoperability agreements on electronic documents and electronic files                      
When is this action of interest to you?
You are a European public administration that needs to save costs and reduce the administrative burden. Defining common interoperability agreements in relation to the electronic documents and the electronic files will contribute to this objective.
What is this action about?
Administrative activity is distinguished by its documentary character, in the sense that the administrative documents are evidence of their activity and the external form of such acts.
The need to establish some guidelines for interoperability in the exchange of electronic documents is assumed, well known and it is key for interoperability in a context in which the object of exchange is frequently the electronic document and not just the data it contains.
What are the objectives?
Development of a common approach to electronic documents and to electronic files
An interoperability agreement for electronic documents, defining a common approach describing e-documents, including content, e-signatures, and minimum required metadata, and the rules to exchange them
An interoperability agreement for e-Files would define a common approach to the structure of e-files, including e-documents, e-indexes, e-signatures, and minimum required metadata, and the specifications to send them and make them available.
What are the benefits?
Greater efficiency in establishing European Public Services
Reduction of administrative burdens
What has been already achieved?
At the beginning of 2017, the action released e-Documents reference architecture (based on the European Interoperability Reference Architecture EIRA).
What are the next steps?
In 2018, it will maintain the outputs of previous phases and support the Single Digital Gateway with a feasibility study on Open Source Form generators.