Digital Forum Urban Agenda for the EU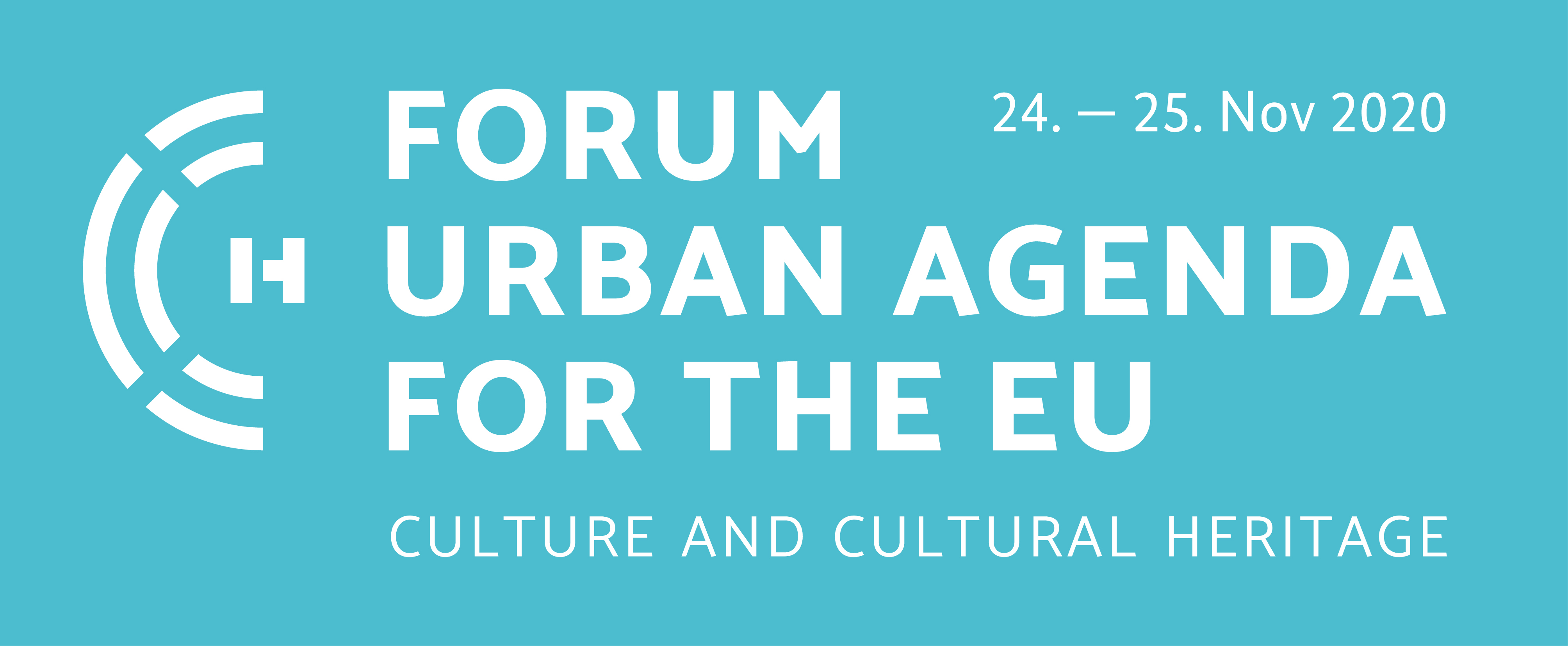 Culture and Cultural Heritage in Europe:
strengthen – promote – develop  
24th and 25th of November 2020
The German Federal Ministry of the Interior, Building and Community and the Italian National Governmental Agency for Territorial Cohesion invite you to attend the digital Forum Urban Agenda for the EU on the 24th and 25th of November 2020 as part of the EU Council Presidency. During the Forum, culture and cultural heritage will be reflected from an international perspective, and the role of culture and cultural heritage as key drivers for urban and regional development will be reflected. At the core of the discussion will be the Partnership's Action Plan, which will be implemented in 2021.
Please find the following information here:
Please note that the conference will be held in English.
We look forward to your participation!
Yours sincerely,
Gabriele Kautz, Jan Schultheiß | Federal Ministry of the Interior, Building and Community (BMI)
Lena Hatzelhoffer, Torsten Deppe | Federal Institute for Research on Building, Urban Affairs and Spatial Development (BBSR)
Martini Giorgio, Sandra Gizdulich, Giovanni Pineschi | Italian Governmental Agency for Territorial Cohesion (ACT)
Rosanna Binacchi, Giuliana de Francesco | Italian Ministry for Cultural Heritage and Tourism (MiBACT)
Contact: Conference secretariat, Cultural-Heritage@proprojekt.de