The purpose of ESGAB is to provide an independent overview of the European Statistical System as regards the implementation of the European Statistics Code of Practice. The ESGAB has been established to enhance the professional independence, integrity and accountability of the European Statistical System, key elements of the Code of Practice, as well as to enhance the quality of European statistics.
The members of the Board have been selected from among experts possessing outstanding competence in the field of statistics. The members perform their duties on the Board in a personal capacity and must act independently. The members between 2012 and 2015 were:
Mr Thomas WIESER (Chairperson), Brussels-based President of the Euro Working Group, and Chairman of the EFC, Austria
Born in 1954 in the US.
He is the Brussels-based President of the Euro Working Group, and Chairman of the EFC. Prior to that he was Director General for Economic Policy and Financial Markets of the Austrian Ministry of Finance, Vienna.
He studied economics in Innsbruck (Magister) and the US (University of Colorado) and went on to the Institute of Advanced Studies in Vienna, working mainly in the field of mathematical economics. After working in the banking sector in Austria he was an economist for EFTA in Geneva from 1986 onward.
From 1989 he worked in a variety of positions in the Ministry of Finance with responsibilities for economic policy, financial markets, international and development issues. He has held a number of international functions, for example as Chair of the OECD Committee on Financial Markets, and as Chairman of the European Union's Economic and Financial Committee from 2009 to 2011. He also chaired the Sherpa Group for the Task Force of the President of the European Council, Mr. Herman van Rompuy. He has published papers on economic and international policy issues in journals and other publications.
Mr Jean-Michel CHARPIN, Inspecteur général des Finances, IGF, France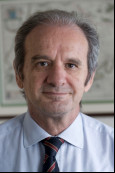 Born in 1949 in France and trained as a statistician and an economist, he was Director General of National Institute for Statistics and Economic Studies (INSEE) for almost five years from 2003 to 2007.
His experience includes periods at the European Commission in 1980-81, with Banque Nationale de Paris (BNP) in 1990-97 and in economic research. He is a former president of the French Economic Association from 2008 to 2009 and of the French Association of Asset and Liability Managers 1995-97. He has also been a professor of Economics at Ecole centrale in1977-82 and of International Economics at Ecole nationale d'administration (ENA) in 1988-91. In 2004-05, he chaired the Task Force which drafted the European Statistics Code of Practice.
At present Mr Charpin is a French "Inspecteur général des finances". He is also a member of the Pensions Council and of the French Academy of Technology.
Ms Margit EPLER, Chief Statistician, Austrian Federal Chamber of Labour, Austria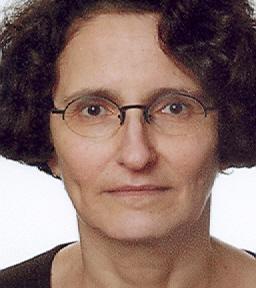 Born in 1950 in Germany.
Ms Epler holds a Masters degree in statistics from Vienna university. Since 1979 she has been employed by the Federal Chamber of Labour of Austria, department of economic research and statistics.
At present she is Chief statistician and editor of the annual statistical publication "Wirtschafts- und Sozialstatistisches Taschenbuch". She is in charge of development and implementation of an integrated statistical online system with central storage of data, flexible queries and publishing on demand. 1994-2008 Ms Epler was active in the European Advisory Committee on Statistical Information in the Economic and Social Spheres (CEIES), a Chairperson of the Subcommittee on Social Statistics and a member of the CEIES-bureau. She was Vice-president of CEIES in 2005-08 and an organizer and promoter of many CEIES seminars in the statistical field. In Austria, she was a member of the Governmental Commission "Statistical Council" at Statistics Austria in 2000-09. Furthermore, she was Chairperson of the Subcommittee on Social Statistics in the Austrian Statistical Society (OeSG) as well as a member of the board 1997-2009 and its president since October 2010. She is also a member of the International Statistical Institute (ISI).
Ms Patricia O'HARA, Chairperson of the National Statistics Board and Honorary Professor at the National Institute for Regional and Spatial, Analysis, National University of Ireland

An expert on rural and regional development, she has more than thirty-five years experience in research, teaching, policy analysis and public service.
Previously, Pat worked at the Western Development Commission where she led a series of analyses and commentaries on regional policy issues. Prior to that, she taught at University College Cork; worked as a national and international consultant; and as a senior researcher officer at Teagasc, the Irish Agriculture and Food Development Authority.
She has been a member, and served as chair, of various government boards and advisory committees, and NGOs. Educated at University College, Cork, University of South Carolina and Trinity College Dublin, from where she holds a PhD, Pat has published extensively on development and social issues.
Ms Pilar MARTÍN-GUZMÁN, Professor of statistics at the Universidad Autónoma de Madrid, Spain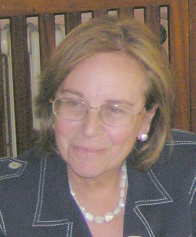 Born in 1941 in Spain.
Graduate in Mathematics (1964) and Economics (1968), Senior Statistician at the Spanish National Statistical Office, INE, (1966-69), Ph.D. in Economics (1974), she is currently Professor of Statistics and Applied Economics at the Universidad Autónoma de Madrid.
She was President (Chief statistician) of INE from 1996 until 2000. Elected Member of the International Statistical Institute, ISI, in 1980, she has chaired the Standing Committee on Regional and Urban Statistics, SCORUS, (1992-/93), and been President of the International Association of Official Statisticians, IAOS (1999-2001) and Vice-President of ISI (2003-2005), and was awarded the Adolphe Quetelet Medal in 1997. She has also served as Vice-President of the Conference of European Statisticians and Member of the Committee of Statisticians of the Americas, a consultative body of ECLAC, (1999-2000). She has been member of the Higher Statistical Council of Spain (1991-94), and taken an active part in the Working Groups for Social and Economic Statistics.
From 2000 on she has been expert and consultant in statistical systems and different domains of social statistics for many international projects financed by the European Commission, UN and aid agencies, and panel reviewer for EU research projects. She has published several books and research papers. In 2000 she was awarded by the Spanish Government the High Cross of Excellence for Civil Service. She is a Member of the European Academy of Sciences and Arts, elected in 2004.
Mr Edvard OUTRATA, Former President of the Czech Statistical Office, Czech Republic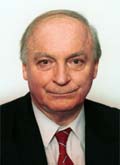 Born in 1936, Mr Outrata graduated in economics from the Economic University, Prague. He worked at Statistics Canada 1969-93 as Director of System Development, and Director General of Informatics.
In 1993 he returned to his native Czech Republic and served as a President of the Czech Statistical Office until 1999. In this position he was responsible for the transformation of Czech official statistics after the fall of communism in the country. This included the adoption of international standards and defining the position of the Czech Statistical Office in the administrative hierarchy of the Republic (drafting and implementation of the Statistics Act, etc.). Subsequently, he was responsible for the entry of the Czech Republic into OECD and the preparation of its entry into the EU (closing the statistics chapter of the entry negotiations). Later, he served as Senator of the Parliament of the Czech Republic from 2000 to 2006 and its Deputy Speaker 2004-06. Mr Outrata is member of the Czech Statistical Council.
Mr Günter KOPSCH, Senior consultant and former Director of Destatis, Germany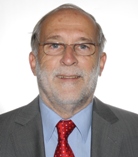 Born in 1943 in Wiesbaden.
Günter is senior Consultant, advising and reviewing National Statistical Offices, in particular with regard to institutional environment.
He was before Director of Department (programme planning, international relations and cooperation, methods and data quality, dissemination, press office) at the Federal Statistical Office of Germany. He is member of the International Statistical Institute (2002/2003 Vice-Chair of the National Organising Committee of the 54th ISI-Session; 2010 - 2011 member auditor of the ISI), of the International Association for Official Statistics as well as of the Deutsche Statistische Gesellschaft.