News
13/12/2010
The report analyses pension systems in the EU, assesses the pension reforms in the light of aggravated challenges and develops an updated agenda for delivering adequate and sustainable pensions.
26/11/2010
The European Commission is seeking the views of public and private organisations, companies and individual citizens on how Europe could scale up innovation to meet the challenges of the ageing population in Europe, and in particular on a pilot European Innovation Partnership (EIP) on active and healthy ageing.
18/11/2010
The objective of the study "Social Impact Assessment as a tool for mainstreaming social inclusion and social protection concerns in public policy in EU Member States", published by the European Commission, is to lead to better informed, more evidence-based political decisions.
20/10/2010
EU employment and social affairs ministers meet on the 21st October in Luxembourg. Main agenda items are related to the implementation of the Europe 2020 strategy.
16/09/2010
Two new studies on social protection and social inclusion for European Neighbourhood countries are now available on line: a study on Ukraine and a synthesis report on Belarus, Moldova and Ukraine.
22/06/2010
One European in six reports a constant struggle to pay household bills and three quarters believe that poverty has increased in their country over the past year.
13/04/2010
The European Foundation for the improvement of Working and Living Conditition has just published a new study about the working poor in Europe
19/03/2010
The discussion at the Council on the Europe 2020 strategy focused on employment targets and poverty reduction
20/01/2010
This edition of the Exchange newsletter focuses on the European Year for Combating Poverty and Social Exclusion.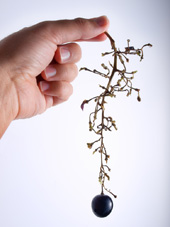 07/01/2010
The European Commission has published studies assessing the challenges that Belarus and Moldova face in the areas of poverty, social exclusion, pensions and health care.