News
03/04/2012
The seminar held on 16 March 2012 in Brussels was part of the cooperation in the field of labour market and social policies under the multi-lateral dimension of the Eastern Partnership (thematic Platform 2 on Economic Integration and Convergence with EU policies).

16/02/2012
The European Commission has published a White Paper on adequate, safe and sustainable pensions.
10/02/2012
The number of unemployed people in the EU stood at 23.8 million in December 2011, i.e. 1.1 million more than in March 2011, when the declining trend in unemployment was reversed.
13/01/2012
The study on "Active inclusion of migrants" gives an expert assessment of the main trends in the situation of migrants with regard to social assistance and access to social services.
15/12/2011
The first annual review of Employment and Social Developments in Europe (ESDE) published by the European Commission underlines that a mix of employment and social policies is necessary to ensure a long-term job-rich recovery in the current climate of fiscal consolidation and bleak economic outlook.
01/12/2011
The EU's Council of Employment and Social Policy Ministers will meet on 1 December in Brussels. The Council is due to discuss the 2012 Annual Growth Survey and Joint Employment Report with the view to the European Council on 9 December 2011.
29/11/2011
A new Eurobarometer survey shows that more than a third of European citizens currently working (35%) are concerned about losing their jobs. This proportion has increased slightly since 2009 (+2 points).
23/11/2011
The European Commission is accelerating its efforts for economic renewal, with moves to further strengthen euro area governance, safeguard future financial stability and boost growth and employment.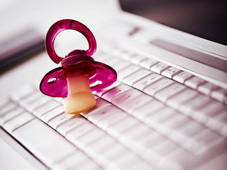 03/11/2011
The Employment Committee (EMCO) and the Heads of Public Employment Services (HoPES) organised a conference to discuss the 'Challenges and opportunities for employment vis-à-vis demographic changes' in Warsaw on 10-11 October.
16/10/2011
A new Eurobarometer survey on the EU's social climate shows that although EU citizens remain negative when evaluating the general situation of their country, they seem to feel that the economy is recovering and are largely satisfied and positive regarding their personal situation.