News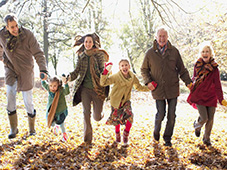 15/10/2013
The Employment and Social Affairs Council approved today the conclusions of the Social Protection Committe report on the development of social protection policies in the EU between January 2012 and June 2013.
02/10/2013
The European Commission has proposed to create a new scoreboard to allow for better and earlier identification of major employment and social problems in the framework of the European Semester, the EU's yearly economic policy-making cycle.
13/08/2013
The European Commission is launching a market testing exercise to find out if a call for the selection of a fund manager for the financial instruments in the area of social entrepreneurship finance to be established under the Programme for Employment and Social Innovation (EaSI) would meet interest and qualified response.
26/06/2013
The European Commission has called on Member States to deliver on their commitments to ensure equality and to do more to improve the economic and social integration of Europe's 10 to 12 million Roma.
17/06/2013
According to a new OECD report sponsored by the European Commission. the fastest-growing age group are people over 80 whose number will almost triple by 2060, rising from 4.6% of the population to 12% in 2050 in the European Union.
23/05/2013
The most successful and competitive economies in the world are the ones which have the most effective social protection systems, the most developed social partnerships and have started making the transition from the welfare state to the social investment state.
07/05/2013
EUROCITIES Cities for Active Inclusion partners will host eight national events between June and October in 2013.
15/04/2013
The European Commission has prepared an interactive map of regions, cities and municipalities that are committed to integrate their Roma population and that have joined initiatives to support them to reach this goal.
08/04/2013
On International Roma Day, the European Commission has underlined the need for further efforts by the Member States to improve the situation for Roma communities in Europe.
08/03/2013
The European Network of Independent Experts on Social Inclusion reviews the implementation of the 2008 Active Inclusion Recommendation in Member States and presents practical and wide-ranging suggestions as to how to make it more effective to build a more inclusive and more social Europe.