News
24/11/2014
The European Commission and the World Bank have recently unveiled a report profiling the unemployed and inactive populations in six EU countries (Estonia, Lithuania, Romania, Hungary, Bulgaria and Greece).
15/10/2014
The EU's Council of Employment and Social Policy Ministers will meet on 16 October in Luxembourg.
09/04/2014
The Insign project was demonstrated for first time on 9 April 2014 at an event in the European Parliament. Deaf sign language users and hard of hearing citizens during two live demonstrations contacted different Members of the European Parliament with the innovative Insign platform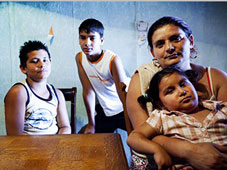 04/04/2014
Concerted action by the European Commission has put Roma integration firmly on the political agenda across Europe.
25/02/2014
Council of Europe Secretary General Thorbjørn Jagland and European Commissioner for Employment, Social Affairs and Inclusion László Andor announced today plans to reinforce local authorities' efforts to overcome inequalities between Roma and non-Roma citizens in their municipalities.
12/02/2014
The latest issue of Social Agenda highlights the need for a new approach to employment, social and inclusion policy to promote youth employment: a combination of urgent, highly targeted measures supporting young people directly and of longer term structural reforms.
09/12/2013
All 28 EU countries today committed to implementing a set of recommendations, proposed by the European Commission, to step up the economic and social integration of Roma communities.
18/11/2013
The EU and its Member states actively contributed to the Governing Body of the International Labour Organization (ILO), which met in Geneva from 16 to 31 October.
07/11/2013
The third wave of the European Quality of Life Survey (EQLS) records many aspects of the quality of life in Europe in 2011-12. These include social, economic, environmental and work-related elements, as well as subjective well-being and the quality of society. Together they make up a multidimensional picture of quality of life relevant to policymaking within the EU.
30/10/2013
Innovation can help promote inclusive growth, fight against poverty, ensure a successful transition to a green economy and implement the youth guarantee, says the November issue of Social Agenda.