Data protection Eurobarometer out today
24-06-2015
The protection of personal data remains an important concern for citizens, according to a new Eurobarometer published by the European Commission today (24 June 2015) on data protection. The central finding of the survey shows that trust in digital environments remains low. Two-thirds of the respondents (67%) say that they are worried about having no control over the information they provide online, while only 15% feel they have complete control.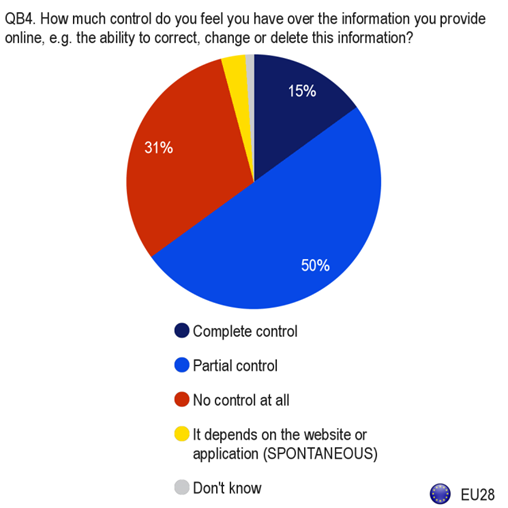 At the same time, six out of ten respondents say that they do not trust online businesses (63%), or phone companies and internet service providers (62%).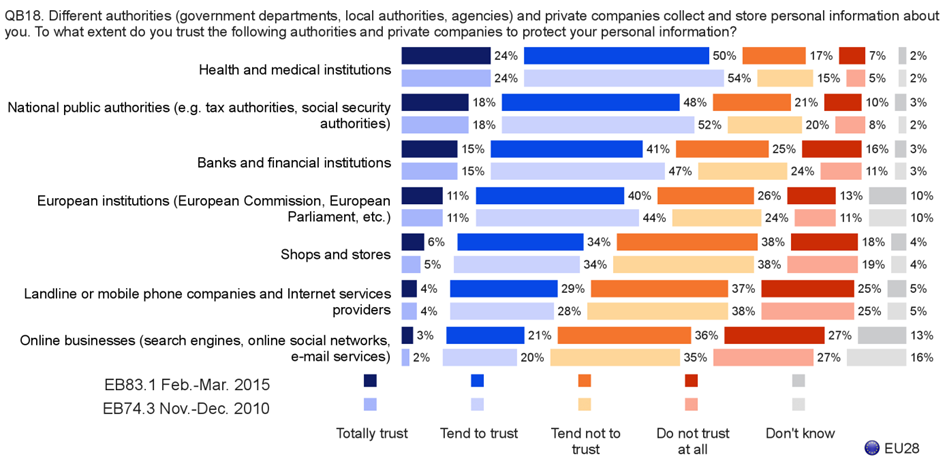 Respondents also have serious questions about the consequences of their data being collected, processed and used. Seven out of ten people are concerned about their information being used for a different purpose from the one it was collected for.
Furthermore, citizens overwhelmingly believe that the protection of personal data should not be confined by borders. Nine out of ten Europeans (89%) believe that they should have the same level of protection over their personal information, regardless of the country in which the authority or private company processing their data is based.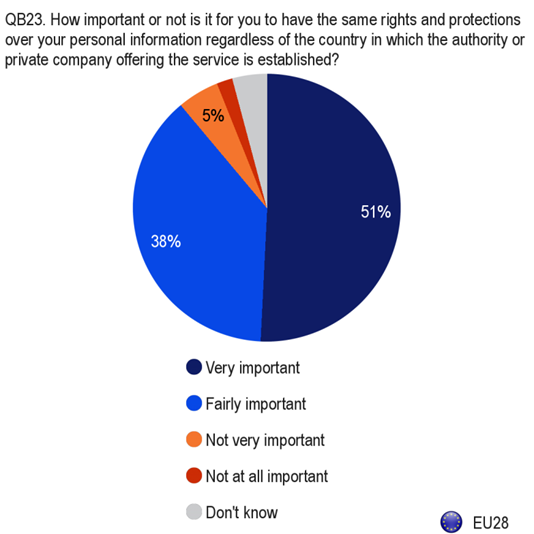 The internet and digital technologies continue to transform the societies and economies we live in. These findings show that a data protection reform is not only necessary, but also urgent. Three years ago, the European Commission proposed a comprehensive reform of data protection rules in the EU. The objective is to enable people to better control their personal data and simplify the regulatory environment for businesses. It will make data protection rules fit for the digital age. The completion of this reform is foreseen for the end of 2015.
These modernised data protection rules constitute a key enabler of the Digital Single Market project, which aims to empower European citizens and businesses to fully seize the opportunities of the digital economy. With stronger data protection rules, the EU can create a Digital Single Market where confidence and trust helps generate progress and growth. A more rigorous and coherent data protection framework will provide for greater legal and practical certainty for citizens, businesses and public authorities.
The Eurobarometer survey was conducted in March 2015 with almost 28,000 face-to-face interviews across the European Union and aims to support the finalisation of the data protection reform, by studying the perceptions of EU citizens in this area.
For more information