Reversing the brain drain in Umbria
The Brain Back Umbria project aimed to understand how brain drain has affected the Italian region of Umbria by asking emigrants to fill in a questionnaire about some issues such as their qualifications and work abroad, why they emigrated and what would get them to return. Using the data, it devised a strategy based on the creation of networks reconnecting emigrants with their native region so as to support establishment of businesses in Umbria by emigrants and reverse brain drain.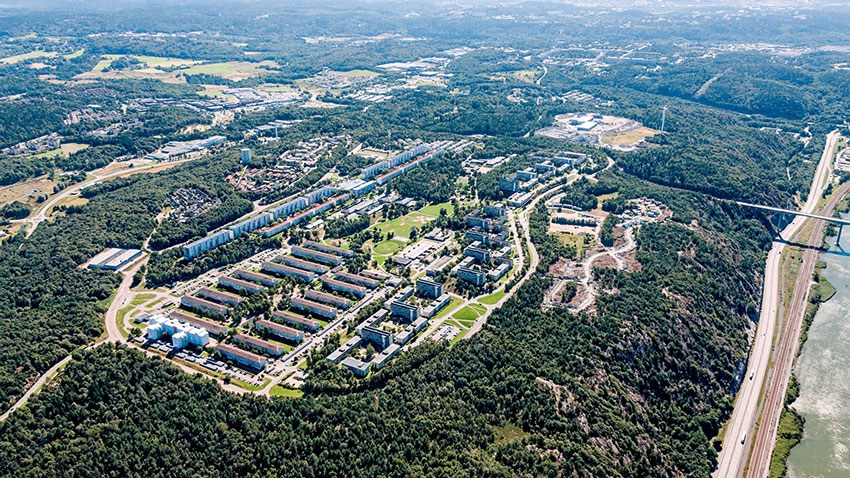 Umbria Medieval village ©Creative Commons
" Brain Back Umbria has contributed to the creation of a network linking a region with its emigrants all over the world. In particular, it has studied strategies to re-attract talented people and to give them the chance to implement their ideas in Umbria. The costs of emigration are very high and Brain Back Umbria seeks to give emigrants the possibility to keep in touch and to get a 'return on investment' in Umbria. "
More than 700 emigrants in 140 countries completed the questionnaire online via social media. The project also contacted about 50 researchers working abroad and got in touch with around 2 000 emigrants in all.
The networks that developed encompassed business, cultural, and institutional organisations. A total of 16 start-ups were created in sectors such as psychology, creative writing, ICT, mechanical engineering, project management, food, tourism, training, events, screen printing and healthcare.
A first for Italy
An estimated 60 % of young Italians are willing to emigrate to find a job in line with their skills and the costs of emigration to their regions of origin are high. At the same time, information is lacking about recent emigration, especially in a regional context.
Umbria is the first Italian region to use this kind of action to attract emigrants home. Brain Back Umbria's network and business creation was supported by initiatives to increase business opportunities, training, and financial and start-up advice.
Publication of two calls for proposals of business ideas was aimed at encouraging the return of emigrants who had been abroad for at least 2 years. Grants of up to EUR 20 000 covered start-up, consulting, marketing and investment expenses.
Business visits
Three business visits, entailing creation of partnerships with about 100 Umbrian firms, enabled enterprises and emigrants to meet. The main aims were to promote participation of Umbrian companies and research centres in international projects and to stimulate job mobility and ideas.
The visit on agribusiness was attended by 15 experts from Argentina, Belgium, Brazil, Bulgaria, Czech Republic, France, Germany, Greece, Ireland, Poland, Singapore, Slovakia and the USA, and 25 Umbrian SMEs. That on tourism involved nine experts from Australia, Canada, China, France, Netherlands, Slovakia, Spain, the UK and the USA, and 45 Umbrian firms. Seven experts from Argentina, Australia, China, Germany, Poland and Switzerland, and 15 Umbrian SMEs took part in the visit on textiles.
A public notice was published to increase Umbrian SMEs' participation in European projects through partnerships with emigrant researchers. Brain Back Umbria also worked with Italy's ITalents network, which proposes actions to limit brain drain.
Networking events included eight conferences, while the project was promoted through newsletters, a dedicated website with comprehensive information and statistical data, the Umbria Region website, and social media pages. In addition, two reports explaining the Umbrian emigration situation were produced.
Brain Back Umbria received the 2013 Unione degli italiani nel mondo (Union of Italians in the World) prize and has created links with associations of Umbrians worldwide. Other Italian regions have begun launching similar initiatives, while ideas developed under Brain Back Umbria have also been implemented in European projects.
Total investment and EU funding
Total investment for the project "Brain Back Umbria" is EUR 800 000, with the EU's European Regional Development Fund contributing EUR 350 000 through the "Umbria" Operational Programme for the 2014-2020 programming period.
Draft date
24/07/2018
Related themes
Technical information
Fund
European Regional Development Fund
Operational programme
ROP Umbria ERDF
Thematic Objective
Competitiveness of Small and Medium-sized Enterprises (SMEs)
Programming period
2014-2020
Project duration
12/2011 - 12/2017
Total Investment
800 000 EUR
EU Investment
350 000 EUR
Contact
Managing Authority
L'AdG - Dir. Risorse, programmazione, cultura e turismo - è indipendente dall'AdA. Se l'AdG è beneficiaria degli interventi i controlli di I livello sono svolti da unità amministrative funzionalmente indipendenti che saranno individuate nel SI.GE.CO.
Beneficiary
Umbria Region
Corso Vannucci 30
06121
, Perugia
Italia
Web