Improving digital skills in the public sector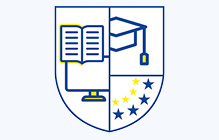 2019.01 Interoperability Academy
When is this action of interest to you?
You are working in or for a public administration and want to understand the interoperability issues and the way to deal with them.
You want to use one or more of the ISA² solutions and you would like to have a proper training path to do so.
You are responsible for digital skills in the public sector and want to share or reuse learning resources.
What is this action about?
The ISA/ISA² Programmes have generated a number of solutions for which have also produced many learning resources such as presentations, videos and webinars. To present all the available material in an organised manner and to increase the implementation of the European Interoperability Framework (EIF), an eLearning platform "Interoperability Academy" will be developed.
Together with the need to make eLearning resources available, it is also necessary to develop proper curriculum following a learning objective. To achieve this, the action will also liaise with similar initiatives at the national or international level.
This action will thus contribute to higher impact of the ISA² Programme and will improve the level of advanced digital skills in the public sector.
What are the objectives?
The action will improve efficiency of public administrations by:
increasing the awareness of interoperability, the EIF and ISA² solutions focusing on educational approaches;
bringing learning opportunities to all groups of users as they will be able to access the content from anywhere and at any time;
supporting national, regional and local governments in the implementation of interoperability recommendations and more specifically on getting aligned with the EIF;
developing advanced digital skills in the area of interoperability;
proposing a comprehensive cursus and different learning paths according to the user status (including a broad range of professions and backgrounds, e.g. IT background, legal or policy);
proposing a platform to be used also as a Massive Open Online Course (MOOC) in which users can track their progress and provide feedback; and
liaising with similar activities run by international organisations (OECD, UNESCO) or national, regional or even local administrations.
What are the benefits?
The main benefits of the Interoperability Academy will be:
offering an eLearning platform that will be accessible 24/7;
improving the knowledge of public servants on the reuse of ISA² solutions and supporting the implementation of the EIF;
allowing for public servants to follow courses and obtain a proof of acquired knowledge, thus providing career opportunities; and
allowing anybody to become knowledgeable even in the most advanced solutions by following an adaptable training path.
What has been achieved?
Creating a catalogue of educational resources produced in the context of ISA²
Engaging with initiatives targeting digital skills in the Public Sector (NL, CZ, IE, United Nations,…)
Defining Learning paths according to profiles
Organisation of the first Interoperability Winter School in December 2019
What are the next steps?
In 2020, the action will focus on:
Production of eLearning courses 
Increasing the engagement with Member States
Integrating Open PM² activities by fostering adoption in member states
Ensuring the continuity in the Digital Europe Programme