ISA²
Interoperability solutions for public administrations, businesses and citizens
Assessing progress being made towards interoperability of public services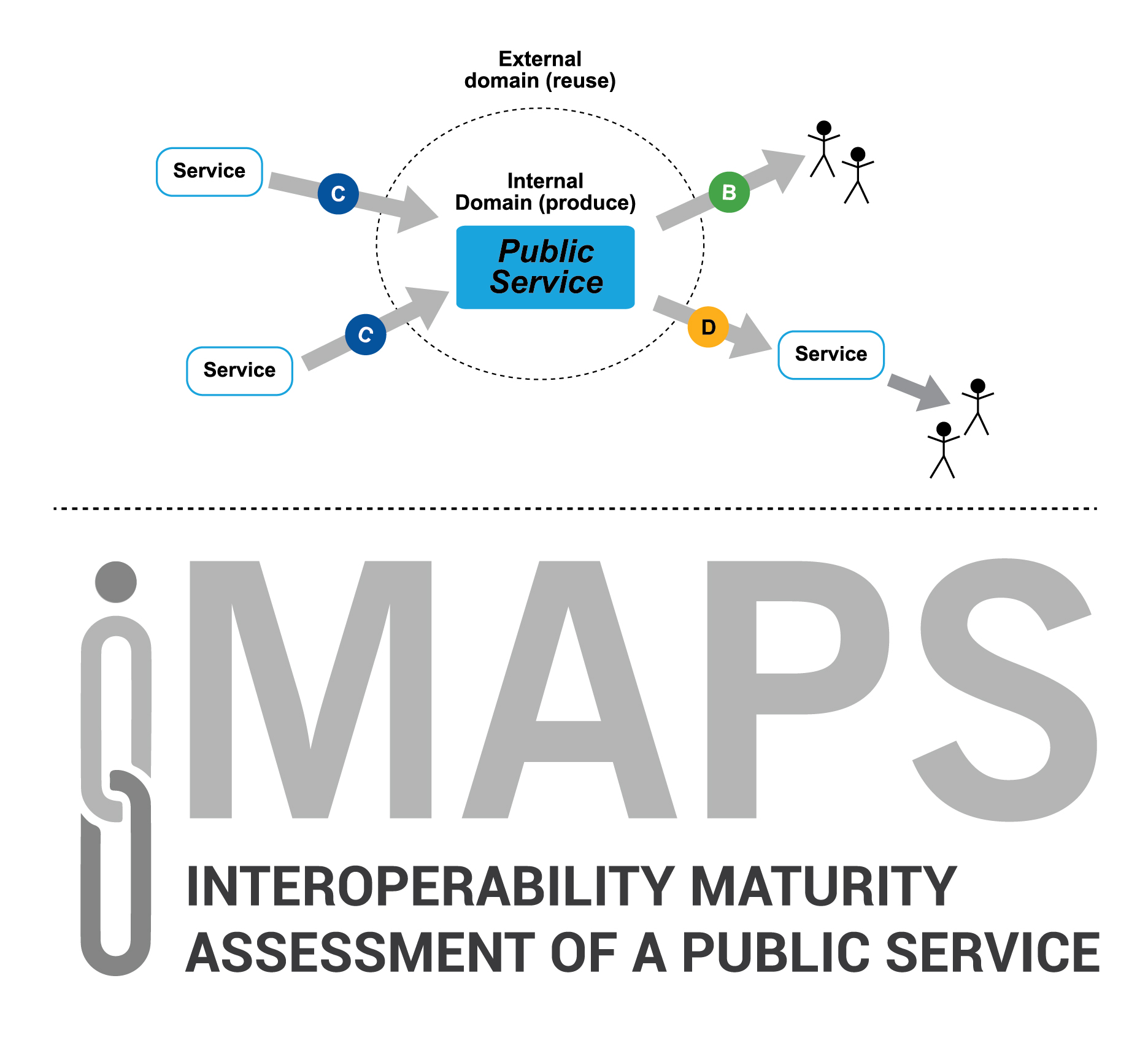 2016.37 Interoperability Maturity Assessment of a Public Service (IMAPS) 
When is this action of interest to you?
You are a manager, designer or developer of a public service and you want to assess its interoperability readiness, and get recommendations for improvements. The IMAPS will help you in this task.
What is this action about?
The Digital Agenda for Europe has identified the lack of interoperability as a major obstacle for growth. More recently the Digital Single Market strategy has promoted interoperability and standards as important enablers for the Digital Single Market. Although EU Member States have accomplished significant work in this domain, it has proven difficult to assess the progress made so far by the different public administrations to reach higher levels of interoperability.
This action has developed the IMAPS to provide public administrations insight into two key aspects of their interoperability performance:
The current interoperability maturity level of a Digital Public Service;
Improvement priorities to reach the next level of interoperability maturity.
The IMAPS is a maturity model coupled with a self-assessment tool. It can be used for gap analysis and to highlight the dos and don'ts when creating or maintaining a public service. The IMAPS helps owners and managers of a public service to enhance the quality of service delivery, reduce costs and overcome integration issues by reusing available services and orchestrate services in an effective manner to maximize service outcome and benefits for citizens and public administrations. The predecessor of the IMAPS is the Interoperability Maturity Model (IMM).
What are the objectives?
Devising a self-assessment model to measure the interoperability maturity level of European public services that can be consistently applied throughout the different European public administrations;
Enabling Member States and EU institutions to assess the interoperability readiness of their digital public services, get recommendations on how to improve their interoperability and compare historically how interoperability of their services progress;
Analysing results, drafting conclusions for the best practices, bottlenecks, and challenges in achieving high levels of interoperability maturity and identifying common patterns of recurring interoperability-related problems.
What are the benefits?
Enabling Member States and EU institutions to assess their interoperability maturity against a common framework and identify current interoperability gaps in public service provision.
Using the model as a guide to develop interoperable services by design.
What are the next steps?
In 2018, the action has developed the IMAPS as a service. The IMAPS is based on the revised European Interoperability Strategy and European Interoperability Framework, and feedback has been collected during real-life application.