The role of interoperability in organisations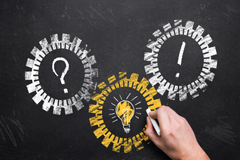 2016.33 EIF implementation and governance models (former EIS Governance)                              
When is this action of interest to you?
You are in charge of coordinating any interoperability-related activities in support of the development of cross-border European public services. You want to take into account organisational aspects of interoperability.
What is this action about?
This action has been responsible for the implementation of the European Interoperability Framework (EIF) and in particular these aspects:
Interoperability Governance: refers to decisions on interoperability frameworks, arrangements, organisational structures, roles and structures at the EU and national level
Organisational Interoperability: refers to the way in which public administrations align their business processes, responsibilities and expectations to achieve commonly agreed and mutually beneficial goals, while keeping users in focus.
Integrated Public Service Governance: European public services operate in a complex and changing environment. Ensuring interoperability between the legal instruments, business processes, information exchanges and components that support the delivery of European public services is a continuous task.
What are the objectives?
Identifying and describing governance structures and good practices for interoperability coordination
Clarifying and proposing ways to formalise public administrations' organisational relationships as part of the establishment of European public services
Identifying and developing common process models to describe business processes
Evaluating the implementation of the EIF
What are the benefits?
Proposing a set of best practices for achieving organisational interoperability (e.g. business process modelling) which have been successfully used by European, national or regional organisations.  
Suggesting best practices for governance models based on the type of country/region and the level of its complexity and identifying key indicators to measure the success.
What has been achieved? 
In 2018 the action has focused on supporting further the interoperability action plan reusing the previous work done on interoperability governance, public service governance and organisational interoperability. The action has completed this work in 2019 by identifying further best practices in these domains in order to propose successful ways of implementing the EIF recommendations related to organisational interoperability, interoperability governance and public service governance.