Bringing new technologies in the public sector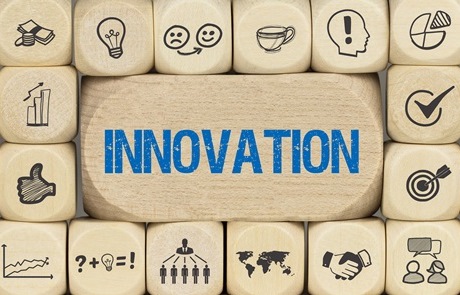 2018.01 Innovative Public Services
When is this action of interest to you?
You are a public administrator interested in using novel digital technologies to improve your services or policy-making.
What is this action about?
Modernising Public Administration is a race against the rapid development of new innovative technologies. Despite the important increase of digital public services, technological innovations such as blockchain, Artificial Intelligence, Internet of Things, Mixed reality, Big Data Analytics, as well as associated business models are currently not sufficiently adopted in the public sector.  
Furthermore, interoperability issues are a challenge in the emerging technologies such as Internet of Things or Big Data. These issues need to be addressed at an early stage in public administration to avoid further fragmentation and allow easy and effective sharing and reuse of solutions. 
This action identifies innovative technologies entering the market and assess the impact they could bring, in terms of service delivery and citizen experience and interaction, used for evidence-based  policy-making. The action also aims at identifying and bringing together all activities in the EU that support innovative and interoperable public services; the goal is to experiment with cross-border and cross-domain new services and define the foundations of a possible future GovTech incubator. Based on these activities, other actions might be undertaken under the ISA² Programme or other related programmes. 
In this domain, blockchain technologies offer a resilient distributed architecture for timestamping, recording and executing contracts, transactions and services, with potentially disruptive consequences. The action will propose a blockchain pilot with a number of municipalities to explore a practical implementation. 
What are the objectives?
The objective is to conduct a series of studies that will help public administrations embrace new technologies and offer innovative public services. These studies will include among others: 
A state of play at EU level of the use and implementation of new digital technologies, illustrating the benefits and transformative potential 
Identification of early interoperability challenges 
Recommendations for possible future pilots to be undertaken at the EU or national level 
Specific technological studies 
Another objective is to engage all interested actors at different levels (Chief Information Officers, digitalisation agencies, etc.) to build :
a web platform gathering all initiatives related to Public Sector Innovation initiatives   
foundations of a GovTech incubator that will enable cross-border and cross-domain experimentation
The last objective is to undertake a number of pilots, including a blockchain pilot, that could be replicated at a larger sale. 
 
What are the benefits?
For citizens
More user-centric public services
More security, trust and transparency in public services​
For EU institutions and other EU bodies
Modern Public Administration 
Being a forerunner in public service innovation
More transparency and efficiency 
Improved policy
For EU Member States
Ensured interoperability in the deployment of new technologies
The possibility to reuse and participate in cross-border activities
Modernised public services
What has been achieved?
Piloting a Blockchain infrastructure that served for the future implementation of BDSI. Activities focused on making proof of Concept of Private/Public EC Blockchain infrastructure and also on a Private blockchain infrastructure with Luxembourg (CTIE)
A study (on-going) aiming to establish a framework allowing the assessment of technologies in a public sector context and identify interoperability barriers
Starting an Innovative Public Services Observatory, which will propose a complete landscape of piloting activities undertaken by Member States 
What are the next steps?
In 2020-2021, in addition to continuing activities initiated in 2019, the action will:
Propose a pilot extending eDelivery with APIs and Blockchain
Propose a pilot using AI in the Competition domain
Launch a study on "API strategy essentials for the public sector"
Perform a study on a possible future Govtech incubator