Voting is closed. 0 users have voted.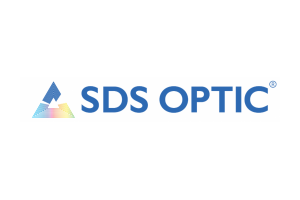 What is the innovation?
Disruptive opto-biological platform technology for personalized targeted Point-of-Care in vivo cancer biomarker diagnosis
What problem does the innovation solve?
WHO informs that cancer is one of the leading cause of death worldwide with about 14 million new cases reported per year. Breast cancer is the most common type in women and is considered the second cancer overall. Each year about 1.7 million new cases are diagnosed worldwide and over 500,000 women die from the disease. Great number of patients can be cured with available treatments, especially using drugs directed to the molecular target characteristic for patients' tumor. The therapeutic success depends on reliable and quick diagnosis that opens the door for the most effective therapies saving life, including anti-HER2 drugs. Unfortunately, current diagnostic methods in cancer disease are based on evaluation of a tissue biopsy and often fail to provide confident results. In cancer cure time is the key and current diagnostic process takes several days or weeks for completion. The inProbe device will allow for quick and reliable diagnosis to save 30% more lives by 2030.
How does the innovation solve the problem?
The presented innovative diagnostic approach is in opposition to current methods that require extracting tissue samples via invasive and expensive biopsy, followed by laboratory analysis showing significant levels of discordance. Thanks to our breakthrough technology the analysis will be performed by inserting for a quick time and near the tumor a thin needle equipped with the fiberoptic probe. The accurate result of tissue analysis will be achieved within minutes to provide molecular status of tumor and to identify the HER2 positive breast cancer patients. The results will be presented in the objective numerical form to make the diagnosis even more confident and objective. Immediate result will allow quickly move on to the most appropriate targeted therapy. It will spare the patient's pain and stress associated with traditional biopsy procedure and waiting for the results.
Is there any other existing cutting edge solution? If so, how does yours differ?
To our knowledge, currently there is no commercially available comparable solutions as OmniProbe that can determine molecular status of the tumor directly in organism without tissue biopsy and identify HER2 positive patients. The similar approaches described in literature consider analysis of tissue using fiberoptic technology based on detection with Ramman spectrum, however it still requires generation of the database to associate resulting spectra with cancer status, that is not trivial. In contrast our technology relies on the specific interaction of the biosensor with the HER2 marker that makes it selective, specific, and comparably to current gold standard in cancer diagnostics such as histopathology (IHC). This technology will be considered first in market device for detecting and measuring cancer marker directly in tissue.
Tell us about your team?
The OmniProbe technology is created by an interdisciplinary team of scientist recruited from different fields, like biology, chemistry, optoelectronics, and engineering that come together to build on their experience toward development of the disruptive technology. They have been trained in the best world academic centers in US, such as Harvard Medical School, Vanderbilt University, NASA as well as polish institutions like Polish Academy of Sciences, Technical University of Warsaw. Their scientific achievements include impressive list of peer revied publications and patents, and it is ensuring utilizing the knowledge to bring new solutions into OmniProbe project. Technology development is supported within a business issues by experienced managers with strong ledership and vision building expertise that are well skilled in strategic management, sales management and development of biotechnology startups, successful CEO and Board Executive in international corporate business.
How big is the market for this innovation?
The inPROBE technology addresses the Cancer Diagnostics market worth €15.1 billion of Tumor Biomarker Tests. The most related target market for HER2 breast cancer is estimated to be €4.2 billion in 2020 corresponding to 2 gold standard procedures, i.e. tissue biopsies and histopathology testing (FISH or IHC). The serviceable market is modestly estimated at hundreds of millions €. It includes EU market with over 2 million HER2 diagnostic tests each year, mainly for breast biopsy procedure, growing at a CAGR of 13%, due to available anti-HER2 therapeutics, i.e. Trastuzumab. Germany holds the largest share of the EU market with ~0.6 million HER2 IHC tests in 2020, with France, Spain and Italy totally accounting for ~80% of the EU market. U.S. market of HER2 cancer biomarker tests is valued at $1.8 billion in 2020 and expanding at CAGR of 13.5 following years. The HER2 diagnostic in 2020 will reach ~2.8 million tests in U.S, while in Asia ~3 million HER2 tests will be administered.
What EU-funded research project was this innovation developed in?
Project SDS-OmiProbe
.