Voting is closed. 0 users have voted.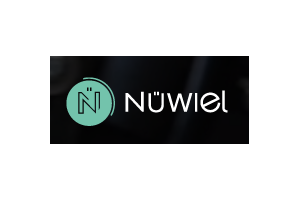 What is the innovation?
Intelligent electric vehicle to boost the implementation of efficient, eco-friendly and resilient last-mile delivery.
What problem does the innovation solve?
E-commerce sales are growing exponentially, with consumers purchasing €2.5 trillion worth of goods on the web in 2018. At the same time, urbanization is on the rise: 6.7 billion people will be living in urban areas by 2050. These trends pose massive challenges to the already complex logistic ecosystem in cities. Last-mile delivery, or final step in parcel delivery in which a product travels from warehouse shelf to customer doorstep, is the most crucial factor in solving the equation of city logistics. Last-mile delivery accounts for 53% of overall logistics costs, it is responsible for 25% of CO2 emissions in cities, and it contributes to 80% of traffic congestion. Health outcomes associated with the last-mile activity in cities range from respiratory and cardiovascular diseases to cancer and adverse reproductive issues.
How does the innovation solve the problem?
At Nüwiel we have seized this opportunity and developed an innovative riding technology which enables the perfect coupling of an e-trailer and a bicycle (or e-bike), ensuring a safe and seamless riding experience. Thanks to our patented technology, the eTrailer accelerates and brakes automatically mimicking the movement of the bike accurately and instantly. This ensures comfort and safety during the ride, even when carrying heavy and bulky goods on uneven roads. Due to its compact size, it can run on bike lanes skipping traffic jams and, more importantly, not creating them. The eTrailer can be connected to any bike, electric bike, and even cargo bike within a few seconds. When disconnected from the bike, it can be used as an electric handcart inside buildings and pedestrian-only areas. eTrailer is the only market-viable solution that can be smoothly integrated into current delivery fleets, enabling an efficient, convenient and emission-free movement of goods in urban areas.
Is there any other existing cutting edge solution? If so, how does yours differ?
Currently neither trailers nor e-trailers are used in the last-mile sector because existing solutions are unsafe and dangerous. The biggest unsolved challenge when it comes to bike e-trailers is to perfectly mimic riders' cycling style and eliminate the push/pull effect. Replicating random human cycling is a particularly challenging task, due to sudden starts and stops in pedaling as well as changes in speed without any external, predictable reason. Nüwiel's Intelligent Riding System (IRS) overcomes the limitations of existing towing systems for bikes and achieves a zero-force motion, thus making the unpredictable human cycling style reproducible. Furthermore, our solution is the only electric trailer, which is specifically designed for the heavy-duty operations (robust design without fast-wearing bike components), integrates safety features (double brakes system, suspension) and provides automatic switch between bike and walking modes.
Tell us about your team?
Nüwiel's founders, Natalia Tomiyama and Fahad Khan, have diverse backgrounds and multidisciplinary expertise, a unique combination that has played a key role in the successful establishment and growth of the company. We share a strong commitment to preserving and protecting our planet and we believe that our contribution with the eTrailer is paramount to environmental protection. Fahad's (Double M. Sc. in Aerospace Engineering) strong technical background in product design and prototyping together with Natalia's (MBA / M. Sc. in Mechanical Engineering) business vision and experience in entrepreneurship has guided our road to the market, helped to secure funding and win first customers. Today NÜWIEL has grown into a company that brings together 22 individuals from 10 different countries with industry experiences in R&D (Bosch, VW), operations and after-sales service (Porsche, Applus Ididada) and business development (Airbus, Körber AG).
How big is the market for this innovation?
We founded Nüwiel with the objective of developing an electric bicycle trailer that would help the last-mile delivery sector to increase its efficiency, while reducing its negative impact in urban areas. Thanks to pilot tests run in cooperation with renowned companies such as UPS, the largest delivery company worldwide and IKEA, the global furniture giant, we have confirmed that this transformational approach can be fulfilled by developing a new, larger and safer version of the current prototype to qualify for the delivery of 25% of all parcels distributed in cities. Our current market positioning in the last-mile sector with outstanding key accounts from several segments opens up a business opportunity of €210 million. By 2026, 5 years after market entry, we expect to have 27,200 trailers delivering around 5.5 million parcels every day in cities around the world. Annually, this will replace 622 million Km of the van trips and save more than 108,000 tonnes of CO2 emissions.
What EU-funded research project was this innovation developed in?
Project FUTrailer.
.