TRIA publication on Urban Regeneration in the EU
Author(s):
Editor: International Journal of Urban Planning
Year of publication:
2017
/futurium/en/file/410-221-pbpng410-221-pb.png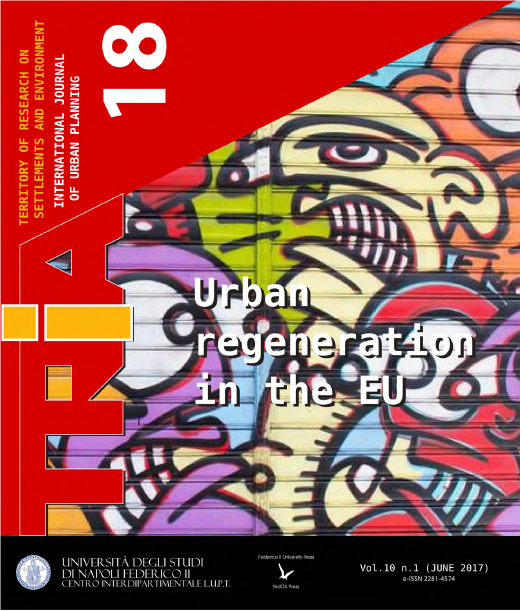 Copyrights : 
INTERNATIONAL JOURNAL OF URBAN PLANNING
The International Journal of Urban Planning (TRIA) published an issue on urban regeneration in the European Union. Although regeneration is often defined as the physical reconstruction and development of land, it covers a larger field, including the social-cultural infrastructure. As a result of the growing interest in globalisation, climate change and lifestyle, urban regeneration is gaining more attention. Urban regeneration strategies combine European/national initiatives with regional/local initiatives that, besides physical aspects, tackle social, economic and cultural urban challenges.
This publication discusses inter alia the development of the Urban Agenda for the EU, urban Europeanisation, urban regeneration, EU urban policies and cohesion policy. Moreover, several projects and case studies of the different dimensions of urban regeneration are covered by the various contributing authors (see table of contents below). 
/futurium/en/file/410-221-pb-1png410-221-pb-1.png
Copyrights : 
INTERNATIONAL JOURNAL OF URBAN PLANNING
/futurium/en/file/410-221-pb-2png410-221-pb-2.png
Copyrights : 
INTERNATIONAL JOURNAL OF URBAN PLANNING