Voting is closed. 0 users have voted.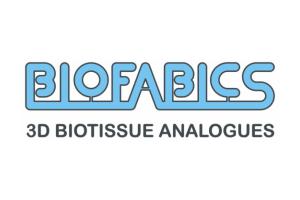 What is the innovation?
Customisation platform for generating organ/tissue models.
What problem does the innovation solve?
Cardiovascular diseases cause over 14 million deaths worldwide each year, particularly in the form of heart attacks and strokes. Such diseases have been commonly studied by employing in vitro and in vivo models that do not completely recapitulate the human physiology/disease, therefore undermining the search for efficient new treatments.
How does the innovation solve the problem?
High resolution 3D printing has the potential to revolutionize the study of cardiovascular diseases by means of organ-on-chip approaches. Unlike conventional 2D wafer-based microfabrication techniques, 3D printing can generate truly 3D, organically shaped, and highly accurate microfluidic replicas of blood vessels. These replicas can further be lined with cells and perfused with blood, disease-like events can be studied in detail, and therapeutic molecules can be tested. We have developed a software tool that automates the design customization of application-specific organ-on-chip devices which can then be 3D printed. These devices can be utilized to generate more complex and biologically relevant tissue/organ models for in vitro testing. Such devices have already been tested and validated in the context of various applications, resulting in several scientific publications.
Is there any other existing cutting edge solution? If so, how does yours differ?
To the best of our knowledge, there are no other tools available (commercially or not) for customizing and automating the design and manufacture of organ-on-chip devices. The only other alternatives available at the moment are conventional microfluidic devices with possess fixed designs and therefore are limited in their versatility and range of applicability.
Tell us about your team?
Biofabics is currently composed of a team of 8 people with formal training in bioengineering, biomedical engineering and biology as well as in management, innovation, entrepreneurship and product/service development. Biofabics draws its expertise and know-how from its team's decades of research and innovation activities at the intersection of fields such as biofabrication, microfluidics, organs-on-chip technologies, bioreactor technologies, tissue engineering & regenerative medicine, biomaterials, cell & tissue biology as well as mechatronics & software development. As an example of Biofabics' excellence, Dr Pedro Costa (founder and CEO/CTO of Biofabics) has received several awards for his work, among them the 2014 Translation Award (European Society for Biomaterials) and the 2016 Young Investigator Award (International Society for Biofabrication).
How big is the market for this innovation?
The organ-on-chip market is projected to grow to 5.2 Billion euros by 2025
What EU-funded research project was this innovation developed in?
Under the 3DPRINT-VASCU-CHIP