"Peace, bread and housing", insights from the 10th meeting
The 10th Housing Partnership meeting took place on 22-23 March 2018 in Lisbon and focussed on general housing policy recommendations which had been prepared by its members. Partnership also worked on the implementation of agreed and developed new actions in evolvement of its action plan.
A highlight of the meeting was when members met one of the leading personalities in Portuguese housing policy since the revolution 1974, Helena Roseta, MP and Leader of Lisbon City Council. The right to housing is enshrined in Article 65 of the Portuguese constitution. Nevertheless, enforcement of this right is a problem. 500.000 affordable rental homes are missing in Portugal therefore, a massive investment is needed, together with legal regulations to ensure the security of tenure. Portugal counts 25% tenants and 75% homeowners, but 50% of these homeowners have mortgages, as Helena Roseta pointed out: "they are tenants of the banks." Members were deeply impressed by her vivid presentation of the development of housing policy in the country – and learned that even the revolution´s song "Liberdade" refers to housing in its line "Peace, Bread and Housing".
The spirit of this approach could be felt at a study visit to Boavista, a  rundown social housing city quarter of Lisbon where an awarded, partly EU funded social housing project of high building and ecological standards is being realised allowing for the social and economic empowerment of its residents. Rui Franco, Lisbon's deputy councillor for housing and member of the partnership, pointed out the highest standards were met by construction costs of only 513 €/m².
/futurium/en/file/20180418reportlisbonmeetingjpg2018.04.18_report_lisbon_meeting.jpg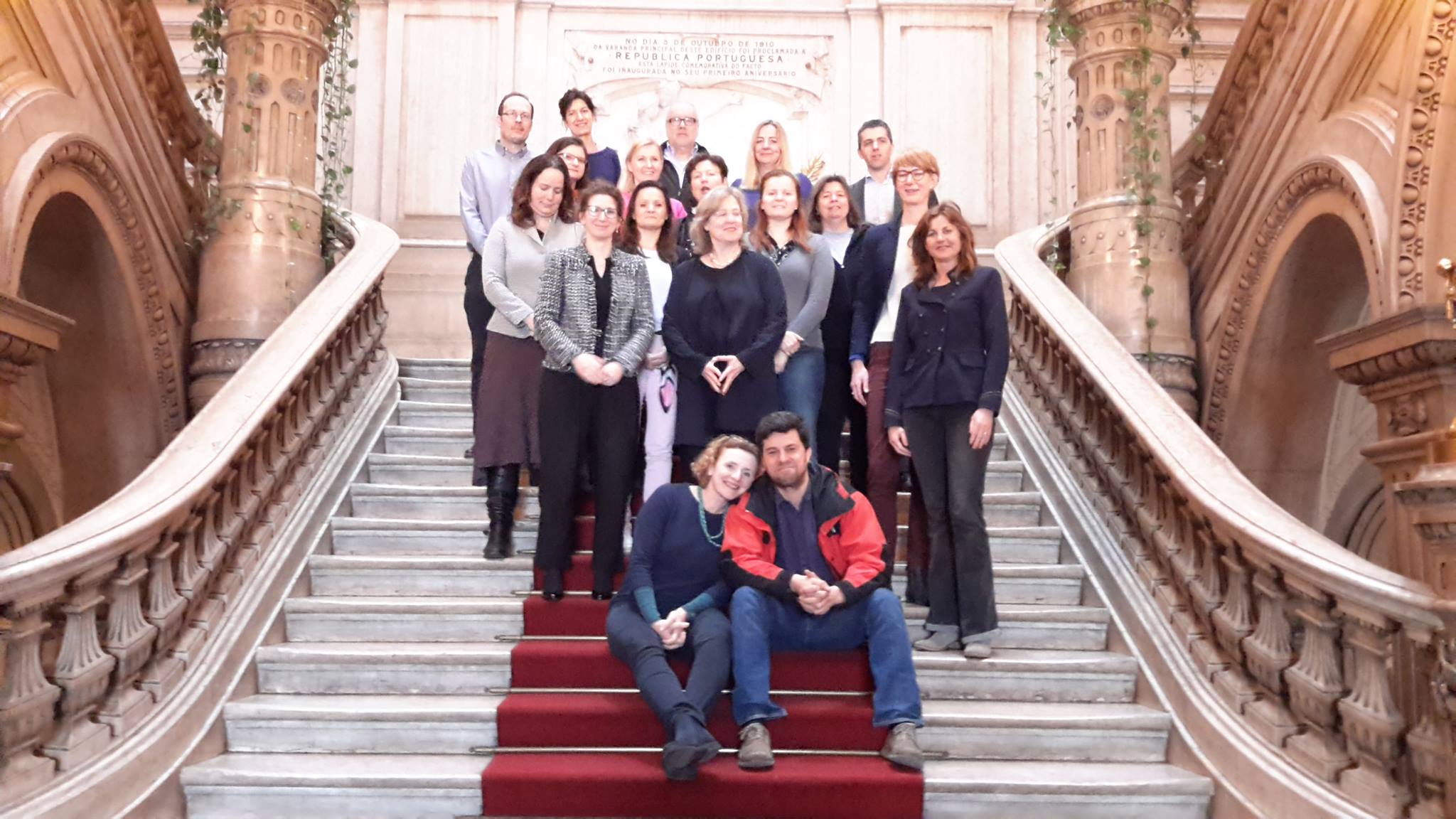 To secure affordable housing, regulation is necessary
The International Union of Tenants (IUT) had prepared a set of policy recommendations from the consumers´ perspective. The findings were backed by evidence from different Member States and cities and showed that core elements must be the security of tenancy and rent stabilisation. As Barbara Steenbergen from IUT EU Office put it "we need regulation to protect the weaker part in the market – unlimited rental contracts and rent caps are core elements here."
A second set of recommendations regarding land use and building ground had been elaborated by the City of Vienna. Susanne Bauer, senior research officer at Wiener Wohnen (Vienna Municipal Housing) explained that many cities were desperately in search of solutions to secure building ground at a price that allows to build affordable and social housing, "there are no universal solutions, but it must be clear that cities need to be enabled to plan their territory in a socially, environmentally and economically sustainable way – spatial planning can be core to achieve a social mix. Another powerful tool could be a zoning law for subsidized/fundable housing, where only buildings are to be constructed which meet certain requirements for social housing."
Housing Europe´s secretary general Sorcha Edwards shared ideas about how to guarantee affordable housing costs when measures of improvement regarding energy efficiency were undertaken, such as encouraging schemes which offset rent increases through reductions in energy bills, fostering a district level approach when designing legislation and financing schemes and facilitating the decentralisation of renewable energy production and ownership. Members agreed that better energy performance must not lead to ´renovictions´ (evictions because of higher costs after renovation). A part of the discussion also dealt with the issue that touristic short-time letting platforms need regulation as they influence the housing stock in a city substantially when they extract housing from the regular rental market. This was highly appreciated by Paula Marquez, city councillor for housing and urban development of Lisbon, who had joined the meeting, stating: "We need more than the right to housing- we need a right to habitat."
Gender dimension in affordable housing and urban housing database
Partnership discussed the gender dimension of affordable housing at several occasions during the meeting, one key aspect being female poverty linked to high housing and energy costs, and members agreed that more data is required on this. A great concern of members of the partnership was the housing overburden definition at EU level, which is common when 40 percent of disposable family income are spent on housing. Evidence in several countries and cities showed that this was too high, and partnership saw a need to go down to 25% in view of the lower income groups of society who are much more in danger of poverty. Indicators to allow cities to better analyse and steer housing stock were discussed as well, as sometimes rents and mortgages are linked to average or minimum income. There was general agreement that affordable and social rents must be uncoupled from market rents in order to base policies on people´s real economic and social needs. "What became also clear is that there is need to have a comprehensive database on housing at EU- level, which reflects the subnational and local patterns. This will allow for evidence-based policy development. It is more necessary than ever now that we have a stronger focus on housing in the European Semester and the country specific recommendations as the Growth and Stability Pact must contribute to social infrastructure investment", concluded Michaela Kauer, co-coordinator of the partnership, "of course, we will also continue to analyse our work with a clear gender equality approach when discussing housing policies and affordability."
More information:   
Liberdade Sérgio Godinho - 1974 (year of portuguese democratic revolution)
10th Meeting of Housing Partnership with focus on General Housing Policy