From Understanding to Implementation – A focus on Trust Services
The full coming into force of the eIDAS Regulation in September 2018 has created one single framework for electronic Identification (eID) and trust services making it more straightforward to deliver business services across the 28 countries in the EU. However, what are trust services and how can they benefit your cross-border business operations? How can they be used and what are the next steps to implementation for your business?
Back to basics: What are Trust Services?
Trust Services are electronic services that aim to increase the confidence of EU citizens and businesses when carrying out electronic transactions, particularly those that take place between business and customers located in another country. They include:
/futurium/en/file/espnges.png
eSignature
the expression in an electronic format of a person's agreement to the content of a document.
 
/futurium/en/file/etpnget.png
eTimestamp
 electronic proof that a set of data existed at a specific time.
 
/futurium/en/file/esepngese.png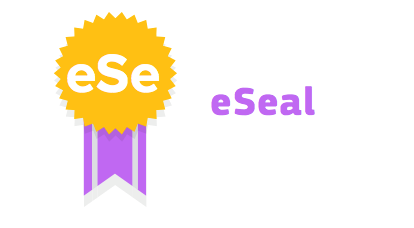 eSeal
guarantees both the origin and integrity of a document.
 
/futurium/en/file/qwacpngqwac.png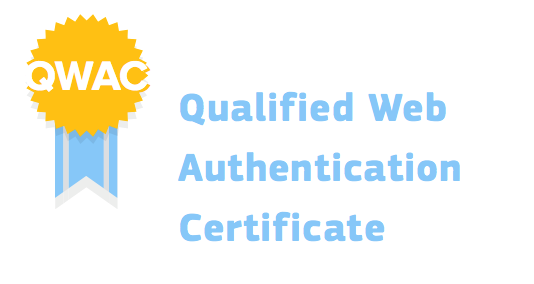 Qualified Web Authentication Certificate
ensures that your website is trustworthy and helps prevent data phishing.
/futurium/en/file/erdspngerds.png

Electronic Registered Delivery Service
 protects against the risk of loss, theft, damage or alterations when sending documentation.
 
Understanding the jargon: Qualified Vs. Non-Qualified
/futurium/en/file/sealpngseal.png
Qualified trust service providers are those that can prove that the trust services provided by them fulfill the requirements laid down in the eIDAS Regulation. They can identify themselves by the EU Trust Mark.
Non-qualified trust service providers often offer solutions that are similar to those offered by qualified trust services providers, however, they have not gone through the official process to ensure that the services provided by them comply with the requirements established under the eIDAS Regulation.
The business benefits of trust services
The introduction of one or more of these trust services into your daily business activities can lead to a number of benefits including:
Reduced time and costs through streamlined processes.
Increased consumer trust.
Greater security and protection against data phishing.
More innovative business processes.
Convenience for business and customer, amongst others.
How can trust services be used: a practical example
/futurium/en/file/getpracticalpnggetpractical.png
Next steps to implementing trust services
STEP 1: A downloadable checklist is available to help you decide which trust service solutions are most suitable for your business according to your business needs.
STEP 2:  Test out the chosen trust service solutions in a simulated environment through the European Commission's interactive tool for SMEs.
STEP 3: Choose a trust service provider (qualified or non-qualified) by visiting the Trusted List Browser.
For more information on eID and trust Services
Visit the eIDAS for SMEs web pages on the Digital Single Market website where you will find a set of materials including infographics, sector-specific use cases, an interactive tool and a series of cutting-edge, exploratory webinars. The next webinar "The Benefits of eID and Trust Services in the Online Retail Sector" will be held on the 25th of October 2018. Please register here. 
Join the discussion on the eIDAS Observatory or follow us on social media:
/futurium/en/file/twitterpng-1twitter.png