Web tool for finding the best energy retrofitting strategy
Voting is closed. 882 users have voted.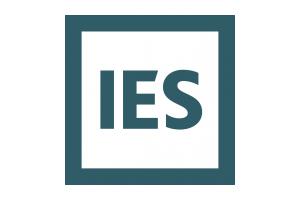 40% of global energy is used by buildings – IES aims to bring that down to 0%. In Europe, energy renovation is 15% of the construction market and growing; to maximise this massive investment, we must rely on trustworthy design, based on solid data and full understanding of how inhabitants use their buildings. IES wants to make the process accessible and transparent in collaboration with its partners of the EU-funded NewTREND project. They are developing a suite of tools to bring designers and users together, and exchanging information in the cloud.
What is the innovation
Within the EU-funded NewTREND project, IES leads the ongoing development of the Data Manager, a structured, standardised, crowdsourced data collection web tool accessible from tablets and smartphones. The Data Manager will support design teams on site and connect to the Simulation and Design Hub, which will guide the team to the best energy retrofitting strategy for the building in its context and create retrofitting impact visualisations for constant and transparent dialogue with the inhabitants.
/futurium/en/file/datamanagerscreenshotjpgdatamanagerscreenshot.jpg
About the Innovator
IES is recognised as a world leader in 3D performance analysis software that is used to design tens of thousands of energy efficient buildings across the globe. IES' technology is supported by integrated consulting services and is capable to expand its use from individual buildings to contributing to the development of sustainable cities. We invest over ¼ of our turnover in R&D to ensure our analytical tools and industry knowledge stays the most pioneering and innovative.
Twitter: @IESVE
Out of the lab – Into the Market
The development of the NewTREND platform is still ongoing, and will be tested in three real renovation projects in Hungary, Finland and Spain. On the three demo sites, the involvement of the stakeholders in the design process will be evaluated, with specific activities dedicated to inhabitants and users. This validation will ensure the NewTREND platform addresses the needs of the energy retrofit market, after which the team aims to bring it to market as a cloud service for renovation projects.
Benefits of participation in the Framework Programme
The NewTREND consortium brings together experts on citizen participation, user comfort, energy networks and cloud data management which complement our modelling and simulation expertise to provide a diverse set of tools for effective energy renovation. Throughout FP7 and then H2020 IES has participated and led several projects and networked extensively with related initiatives to ensure our market offering is always based on the latest research and findings in the field.
For more details about the EU-funded NewTrend project visit the project website.