Disruptive 3D X-Ray imaging systems
Voting is closed. 389 users have voted.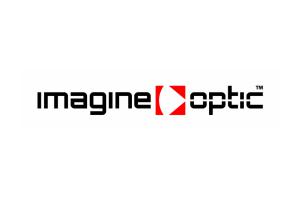 Imagine Optic, within the EU-funded VOXEL Project, develops disruptive 3D X-Ray imaging systems at very low-dose, as an alternative to X-Ray tomography. Success in this technology will open a novel route to drastically reduce the dose absorbed by the patient when 3D Imaging is required, thus minimizing the overall examination risk while keeping a good diagnosis performance.
What is the innovation
Imagine Optic, in collaboration with partners of the VOXEL project, develops disruptive 3D X-Ray imaging systems, at multiple spatial scales and photon energies, for both medical and biology use. The technology is a significant evolution of Light Field imaging, originally developed for photography, that will allow for 3D imaging at very low dose and nanometric scale. During the project, the technology will evolve from concept to a prototype imaging module (TRL 4), ready for further integration and diagnosis performance assessment.
About the Innovator
Imagine Optic is the world-leading provider of Wavefront Sensors for optical metrology, Adaptive Optics systems for bio-imaging and high-power lasers, offering the largest spectral range of wavefront measurement (from X-ray to SWIR). Imagine Optic serves scientific markets (e.g. laser, synchrotrons, telescope, etc.), as well as demanding needs in industrial process control, space applications, bio-imaging and microlithography.
/futurium/en/file/imagineopticteamjpgimagine_optic_team.jpg
Twitter: imagineoptic
Out of the lab – Into the Market
Prototypes will be used as demonstrators for both quantitative assessment of the performance of the technology for medical and biology use, and for exploring possible applications, even outside the medical field (e.g. non-destructive testing). These prototypes and results will be used as key elements to start R&D and business collaborations with industrial leaders of fully integrated systems. Imagine Optic actively considers the creation of a spin-off, in order to define a focused organization and enhance visibility.
Benefits of participation in the Framework Programme
Partners of the VOXEL projects are leaders in X-ray metrology, atomic physics, mathematical computing and 3D medical imaging.  Our participation in this H2020 project provided Imagine Optic the necessary resources and expertise to fill the technological gap between wavefront sensing and advanced imaging, in particular in the demanding X-Ray field. It is expected that the outcome of the project will lead to significant business development.
More information about the EU-funded Voxel project: https://www.ipfn.tecnico.ulisboa.pt/voxel