Co-designing software solutions with future users
Voting is closed. 63 users have voted.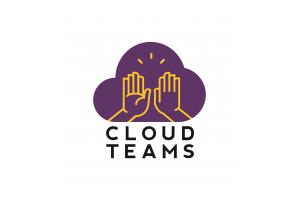 Funded by the EU, CloudTeams is an innovative online platform for enabling early interaction between potential customers and software developers. It does so by supporting software development processes by team collaboration, customer adaptation, testing with trusted users in a transparent,privacy-respectful way.
What is the innovation
The main technology created is the CloudTeams Platform that is an online environment where software teams co-design and validate their innovative ideas with prospective customers from the inception phase, test their developments and collaboratively develop business models for software solutions. The development of the product has been completed and qualified through test and demonstration.
About the Innovator
Decision Support Systems Laboratory operates within the Electrical and Computer Engineering of the National Technical University of Athens (NTUA). A parner in the EU-funded CloudTeams project they have more than 80 researchers offer scientific services in the areas of a) Future Internet Applications and Systems for Enterprises and Public Administrations b) Big, Open and Linked Data and Analytics, c) Social Media Publishing and Analytics d) Software Services  and Cloud Infrastructures , e) ICT for Energy, f) Technology Foresight & Roadmapping.
/futurium/en/file/cloudteamsteamphotojpg-0cloudteams_team_photo.jpg
Twitter: CloudTeamsEU
Out of the lab – Into the Market
The CloudTeams online platform has already been launched in public (https://cloudteams.eu/) and its user base is increasing gradually ever since. CloudTeams is the only platform on the market, that offers the ability to (a) co-create software products with their staff and internal customers, (b) directly integrate their feedback in the development process of an enterprise, and (c) overall make better products with less efforts.We aim to offer services on the support, customization and extension of the platform as well as training.
Benefits of participation in the Framework Programme
The participation in the framework programme has helped providing the initial capital to research and shape the product during its inception phase. Moreover through the co-organized events with other projects it has helped expand its network beyond the initial network of the consortium partners.