CIP logo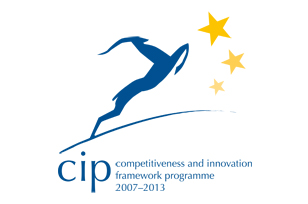 On this page:
What does it mean?
A dynamic gazelle was chosen to represent this programme to support innovation and competitiveness. The term gazelle is used to name high growth enterprises which are the focus of the CIP.
Using the CIP logo
Please read this warning before downloading the CIP logo:
The CIP logo may not be used in connection with objectives or activities which are incompatible with the aims and principles of the European Union.
The use of the CIP logo does not confer on those to whom it is granted any right of exclusive use, nor does it allow them to appropriate the logo, or any similar trademark or acronym, either by registration or any other means.
Download the CIP logo