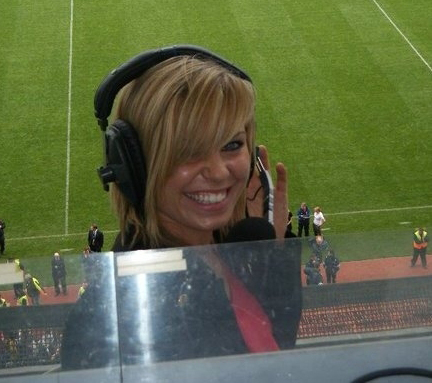 Statement
I am delighted to serve as the Youth on the Move Ambassador for Ireland. This initiative comes at a time of immense change in the country and throughout Europe. Our generation has had to come to terms with some harsh realities and 'Youth on the Move' is a welcomed ray of hope. It will allow the youth of today- who are the future of tomorrow- to embrace opportunities, immerse themselves in new cultures and discover things they never knew about themselves.
The famous Irish 'Céad míle fáilte' (welcome) is warm, yet my experience of travelling and working in Europe reinforces the empowering spirit of other countries too. I lived and worked in Luxembourg for a year and now call it a 'home away from home'- a jewel nestled in the heart of Europe. For me, this experience was the gateway to discovering the unknown, and my travelling through Europe was both life changing and enriching.
Whether it is travelling, working or studying abroad, take the chance! Let your curiosity take you somewhere wonderful. Expand your horizons and let this campaign help to mould you into the person you aspire to become and it will give you confidence to inspire along the way. As the saying goes "Do not go where the path may lead, go instead where there is no path and leave a trail". This Youth on the Move initiative can help the young people of Europe to actually live their dreams, and ambitions that were deemed impossible are now within our grasp.
Thanks to 'Youth on the Move' the end of the rainbow is now at our feet and a whole new realm of possibilities is available- education, employment, adventure. I proudly salute the 'Youth on the Move' campaign and am supporting it in any way that I can. Dare to dream and let 'Youth on the Move' take you there.
Video
Anna Geary - Youth on the Move Ambassador for Ireland.
download high quality version

---
Bio
I have an Honours Business Studies Degree from the University of Limerick, with a major in Human Resource Management. I am currently working with Quest Software, a global I.T. software company that is currently celebrating its first Anniversary in Cork, Ireland. I work as Support Renewal Specialist, lending help, advice and support to the team. I have a keen interest in media and have worked on national radio and television in the past year. I would progress this further in the future. I have the sheer pleasure of playing with the Cork Senior Camogie Team since 2003. I am privileged to say that I have 3 All Ireland medals and 4 national All Star awards. In total I have over 20 All Ireland medals, each one holding a special place in my heart. I am honoured to say that I have captained Ireland playing Shinty (combination of hurling and hockey) and have been fortunate enough to have had to opportunity to write published sports pieces in the past. I am a patron for Sports Charitable Trust- a charity that was recently set up to create awareness about sports related injuries, with the aim to try and provide assistance to sports people seriously affected by injury.
I enjoy music and dance and have an outgoing personality. One of the best social experiences I have had was reaching the final of the Luxembourg Rose, for the Rose of Tralee in 2008. My friends and family are my world and I believe that destiny is not a matter of chance it's a matter of choice!