Ancient Roman ruins create cultural cohesion between Romania, Bulgaria
How do you bring two different peoples living on opposite sides of the Danube and speaking two different languages together? According to the EU-funded ROBG-9 ARCHIVE project, the answer is through ancient Roman ruins.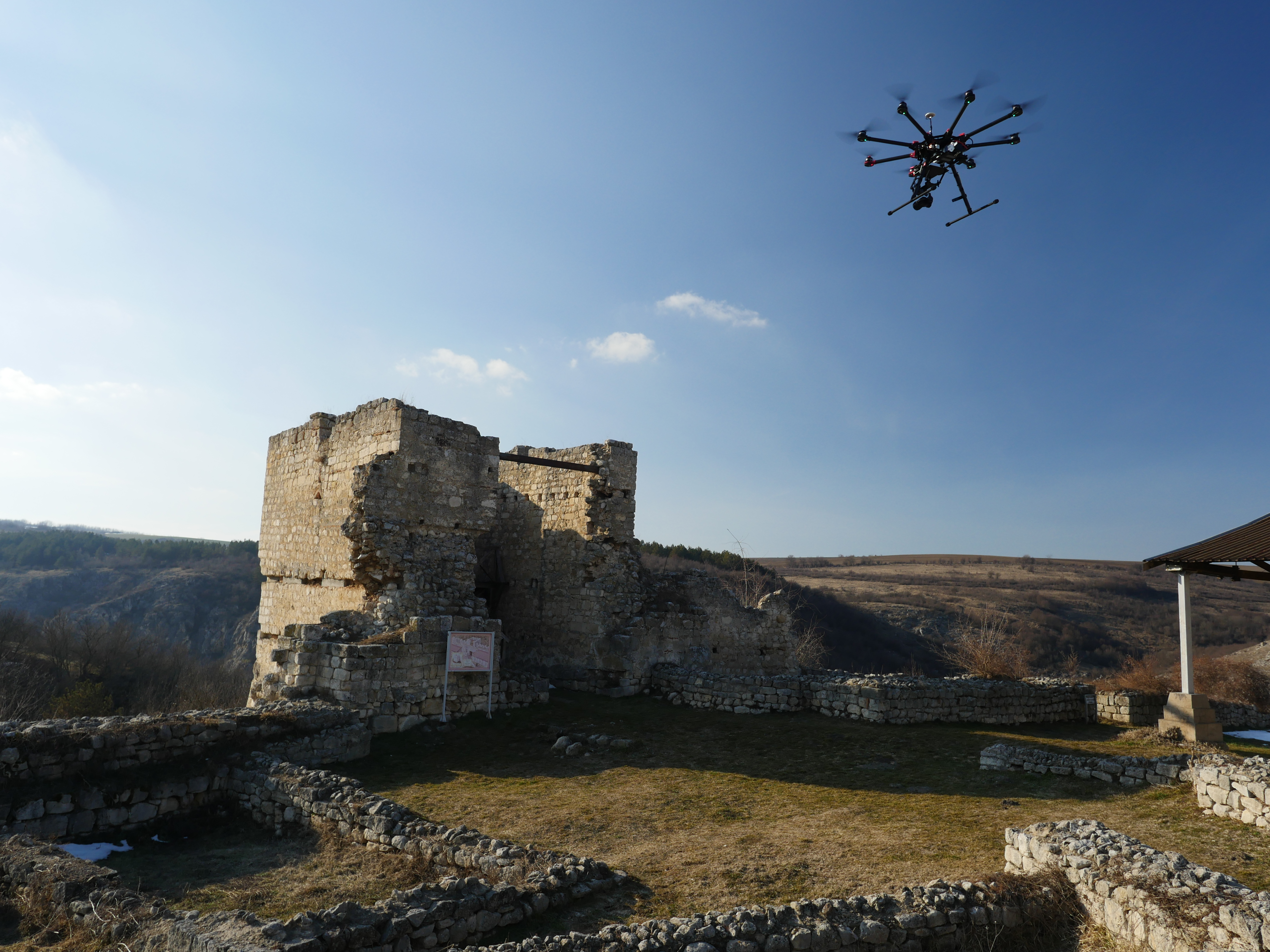 The project created interactive digital content of 16 ancient Roman sites. ©ROBG-9 ARCHIVE
" With project ROBG-9 ARCHIVE, we achieved more than we could have hoped for. A true testimonial to our success is the look we see in the eyes of the audience – that sparkle with interest, enjoyment and a desire to learn and play with our 3D printed models, interactive books and virtual reality platforms. That is truly priceless! "
The cross-border region between Romania and Bulgaria is rich with ancient Roman ruins. Known as the Roman Limes, this UNESCO World Heritage Site candidate represents a common history Romania and Bulgaria share. However, although these ruins are remarkably well-preserved, they are relatively unknown to the local people.
To take this common cultural identity from the past into the present, researchers with the EU-funded ROBG-9 ARCHIVE project relied on modern technologies. Using a combination of 3D cameras, 3D printers, drones and professional video equipment, the project created interactive digital content of 16 sites: eight in Bulgaria and eight in Romania. This was made available in both Bulgarian and Romanian via two user-friendly applications and one web platform, www.romanforts.eu.
Because of the publicity these platforms generated, the cross-border region's ruins and related museums welcomed over 4 500 additional visitors in the first year alone.
Ancient sites through modern technology
One of the project's most impressive feats is its use of cutting-edge technology to create tangible representations of the many ruins and artefacts in the cross-border region. This included creating photos and videos of the fortress walls and towers, building foundations, columns, altars, gravestones and basilicas scattered across the region. Scanners were used to create more than 150 3D digital models and replicas of the many well-preserved artefacts stored and exhibited at over 10 different museums.
All this information was organised on an interactive website and mobile applications, which can be downloaded for free from the Google Play and Apple App stores. These multilingual tools give users direct access to 3D models, aerial and ground photographs, videos and digitised information about all 16 Roman locations. These tools not only inspired tourists to discover the unique sites themselves, they also allow armchair travellers on both sides of the Danube to learn about the ancient history of this cross-border region.
The 3D printed models and miniatures produced during the project are on permanent display at the Museum of National History and Archaeology in Constanta, Romania, and in the Sexaginta Prista Fortress Museum, which is part of the Ruse Regional Museum of History, in Bulgaria.
On the tourist map
Thanks to the project's many promotional efforts, these cross-border ruins are slowly developing into tourism attractions. Visitors are coming from across Europe, and the website is attracting attention from other continents.
Total investment and EU funding
Total investment for the project "ROBG-9 Archive - Ancient roman cultural heritage interactive visualization environment for the cross-border area between Bulgaria and Romania" is EUR 494 928, with the EU's European Regional Development Fund contributing EUR 420 689 through the "Interreg V-A - Romania-Bulgaria" Operational Programme for the 2014-2020 programming period. The investment falls under the priority "Energy Union and Climate".
Draft date
10/05/2019
Related themes
Contact
Managing Authority
Romanian Ministry of Public Works, Development and Administration
16, Libertatii Avenue, Sector 5, Bucharest
Intermediate body
Joint Secretariat - Chiciu Area
Beneficiary
University of Ruse Angel Kanchev (Lead Beneficiary)
Beneficiary
Ruse Regional Museum of History (RRMH)
Beneficiary
Museum of National History and Archaeology Constanta (MNHAC)