New recreational facilities improve tourism in two regions of Bulgaria, Serbia
Sports and amusement parks have been created and upgraded in the cities of Varshets, Bulgaria, and Pirot in Serbia. These recreational sites have expanded the tourism offerings in the two areas, attracting adventure-seeking visitors with children and boosting economic growth.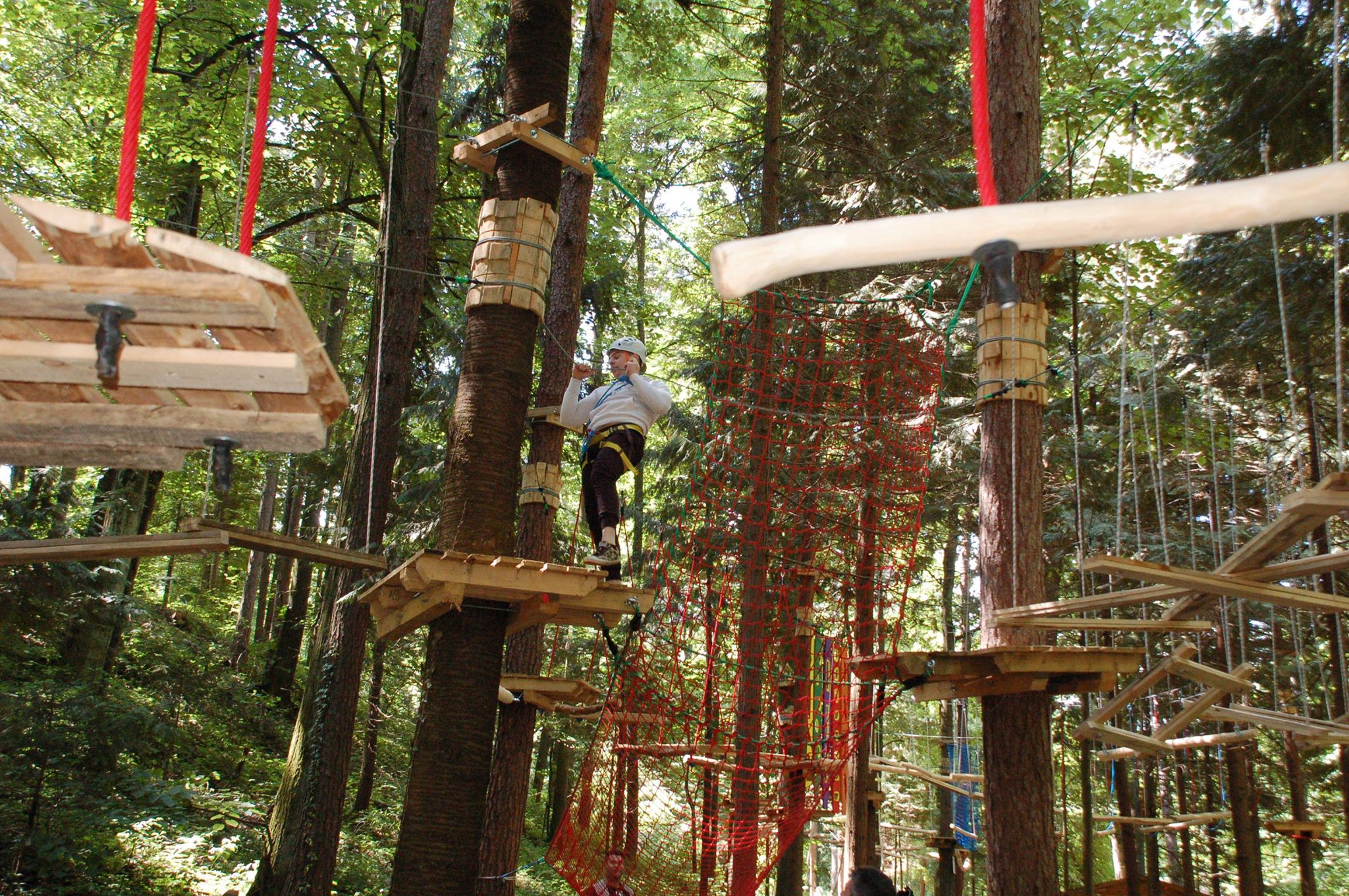 The Rope Park in Varshets, Bulgaria ©Municipality of Varshets
" "Our goal is for our guests to spend more diverse and interesting time here. The rope park has quite serious potential. It is the biggest in Bulgaria and I am sure it will be interesting for guests of Varshets." "
Tourism has been growing in Bulgaria and Serbia. But despite increased visitor numbers, there was demand for more sports and adventure activities for families. This was felt most keenly during spring and autumn, when open-air swimming pools and ski areas were closed.
The project made the two towns more attractive to visitors through the addition of several recreational facilities. In Varshets, a rope park, skateboard park, two children's playgrounds and two fitness playgrounds were built. In Pirot, an adrenaline park was opened. In addition, a strategic plan was developed for improving sports tourism in the regions.
Attracting families with children
Both areas have rich cultural heritage and boast natural resources but more needed to be offered to put the towns on the tourism map. Facilities for children were particularly necessary. The newly built adrenaline and amusement parks – specifically aimed at families with children, young people and school groups – upgraded what was on offer.
The rope park in Varshets is the biggest in Bulgaria. It takes two hours for a professional to go through the entire route. Catering to young tourists, another route has been created specifically for children. In a similar bid to appeal to families, the adrenaline park in Pirot was built next to an indoor pool and includes a bicycle path and playground.
Economic growth
In the last few years, both towns received more visitors attending sports, recreational and traditional events that normally last two to three days. But without any supporting programmes or additional activities on offer, visitors were not extending their stays. The new recreational facilities now encourage them to remain in the area longer, increasing economic growth in both regions.
As a result of the project, seven tourism sector jobs were created – four in Pirot and three in Varshets.
The project also promoted cross-border tourism with a partner forum, workshops and exchange visits between project participants in the two regions.
Total investment and EU funding
Total investment for the project "Recreative and sports sites as tourist potential of the region" is EUR 588 460, with the EU's Instrument for Pre-accession Assistance (IPA II) fund contributing EUR 500 191 through the "Interreg-IPA Cross-border Cooperation Programme for the 2014-2020 programming period. The investment falls under the priority "Sustainable tourism".
Draft date
21/05/2019
Social media
Related themes
Technical information
Operational programme
IPA CBC Bulgaria - Serbia
Programming period
2014-2020
Project duration
11/2016 - 05/2018
Total Investment
588 460 EUR
EU Investment
500 191 EUR
Contact
Managing Authority
Territorial Cooperation Management Directorate, Ministry of Regional Development and Public Works of the Republic of Bulgaria
9, Stefan Karadzha Str., 1000 Sofia, Bulgaria
Beneficiary
Municipality of Varshets
10 Bulgaria Blvd.
354
, Varshets
България - Bulgaria
Web
Intermediate body
Ministry of Regional Development and Public Works
9 Stefan Karadzha St. Offices 3 and 3A, floor 1
1000
, Sofia
България - Bulgaria
Web
Beneficiary
Sport Centre Piro