Portugal closes the digital divide via suite of digital public services
Portugal offers one of the EU's highest rates of digital public services. To ensure citizens use these services to engage with local and central government, this EU-funded project set up over 600 Citizen Spots – places where people can go and learn how to use the digital services they need. Not only has this resulted in the increased use of available services, it helped improve digital literacy across the country.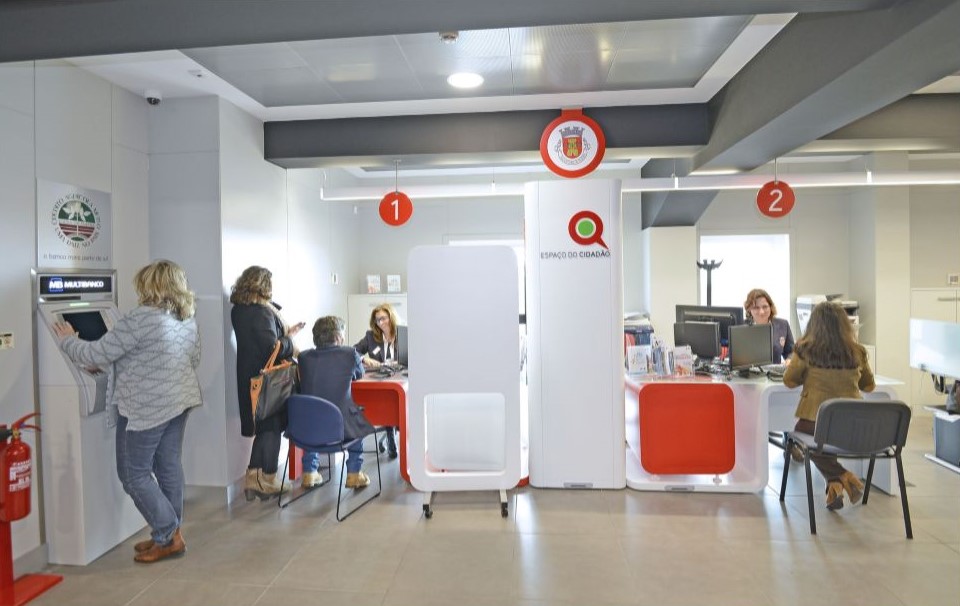 A network of over 600 Citizen Spots across Portugal allows people to access government services online, for free. ©Portuguese Citizen Spots
" More than delivering ICT equipment, training people, or even changing the way online digital services are offered, 'going digital' requires a complete understanding of the needs of citizens and local and central authorities working to meet these needs. This makes it possible to bring public services closer to those who really need them, while also closing the digital divide. "
In Portugal, most public services are available online. However, the use of these digital services remains below expectations. To ensure that more people enjoy their benefits, the Administrative Modernisation Agency (AMA) established a network of locations where citizens can get hands-on help, with both basic digital skills and using Portugal's online public services.
Citizen Spots, are free to use and people have access to a computer with a double screen. One is for the person providing the service to the citizen, called a mediator, to allow people to easily follow each step of the process.
Because the network of Citizen Spots was established in collaboration with local government authorities, the project ensures that each training programme provides information on central services (social security, taxes, civil registry, etc.). There are currently 631 Citizen Spots. Although most are in Portugal, there are others in Brussels, Paris, London, and São Paulo, ensuring this assisted model is available to Portuguese citizens living abroad.
Empowering citizens
As seen by AMA, the project helps engage and empower citizens to use online digital services in a comfortable and autonomous way. In particular, the use of a mediator has proved to increase the user's confidence in their digital skills and awareness of available services.
By bringing government services closer to citizens, the project is increasing the likelihood that they opt for digital solutions over traditional onsite services – a shift that could save both central and local governments considerable resources.
The project is about much more than simply increasing the use of government services. It's also about fighting digital exclusion, closing the digital divide, and increasing the country's digital literacy.
Going mobile
In addition to the Citizen Spots, the project recently launched Mobile Citizen Spots (MCS) and Solidarity Citizen Spots (SCS). MCS are located in vans that travel to remote areas, thus expanding the initiative into some of the most remote parts of the country – where digital services are often limited, if not non-existent. SCS, on the other hand, are geared towards the elderly. Consisting of a computer and a printer, these mobile spots are operated by a mediator who visits nursing homes to help residents directly.
Total investment and EU funding
Total investment for the project "Portuguese Citizen Spots" is EUR 5 818 790, with the EU's European Regional Development Fund contributing EUR 4 628 364 through the "Competitiveness and Internationalisation" Operational Programme for the 2014-2020 programming period.
Draft date
05/04/2020
Related themes
Contact
Managing Authority
Autoridade de Gestão do Programa Operacional Competitividade e Internacionalização (estrutura de missão de acordo com o disposto no DL 137/2014, de 12 de setembro)
Beneficiary
Administrative Modernization Agency (AMA)
Rua de Santa Marta n.o 55
1150-294
, Lisbon
Portugal
Web