Technology project helps Polish coffee roasting company improve product quality
A company based in Opole, south-west Poland is developing innovative ways to control the drying and storing of green coffee beans through a project backed by EU funding. Hard Beans Coffee Roasters is using the project results to improve the quality and extend the freshness of its products, which are aimed at the speciality coffee market.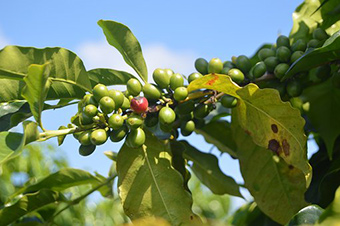 Hard Beans Coffee Roasters used this EU-funded project to research better ways to control the drying and storing of green coffee beans, to ensure a better-tasting cup of coffee. ©Creative Commons
" By improving our know-how regarding the storage of green coffee beans, this project will have a big impact on our company's development and help us to break into new markets. "
The technology focuses on the process of maintaining levels of organic, active and volatile compounds found in green – unroasted – coffee beans. Keeping more of these compounds through the storing and drying processes leads to a better cup of coffee for the customer.
The company has developed a model green coffee bean warehouse along with a number of chambers that provide different temperature settings for storing the raw coffee beans. On-going research includes the assessment of parameters such as moisture, density and water activity as well as the effect of storage conditions on taste and smell.
Industrial collaboration
Hard Beans' research and development team is working with scientists from the Institute of Heavy Organic Synthesis, based in Kędzierzyn-Koźle. Together they are carrying out the tests relating to the coffee beans' physical and chemical properties.
Through the implementation phase, the project is providing a boost to the company's research department, which is developing innovative technology in the coffee sector. The results could have a huge impact on the company's development of high-quality products discerning coffee drinkers demand.
Total investment and EU funding
Total investment for the project "Industrial research and work on developing technology for storing green coffee beans from the speciality market, thus enhancing quality control and extending the freshness of the target product" is EUR 1 046 589 (PLN 4 450 098), with the EU's European Regional Development Fund contributing EUR 691 966 (PLN 2 942 243) through the "Opolskie" Regional Operational Programme for the 2014-2020 programming period. The investment falls under the priority "SMEs competitiveness".
Draft date
14/08/0209
Related themes
Contact
Managing Authority
Zarząd Województwa Opolskiego obsługiwany przez Urząd Marszałkowski Województwa Opolskiego, Departament Koordynacji Programów Operacyjnych
tel.: (+48) 77 54 16 510; tel.: (+48) 77 54 16 511; fax: (+48) 77 54 16 512
Beneficiary
Przedsiębiorstwo Handlowo Usługowe P.A.R.K Katarzyna Porada (Hard Beans Coffee Roasters)
ul. Armii Krajowej 35
45-071
, Opole
Polska
Web