Flooding in Germany, Belgium, France, Luxembourg and the Netherlands: Solidarity between border regions
16/07/2021
DG REGIO deeply deplores the severe consequences of the flooding in Germany, Belgium, France, Luxembourg and the Netherlands. We would like to express that our thoughts and sympathies are with the victims and with the relatives of those who lost their lives or homes.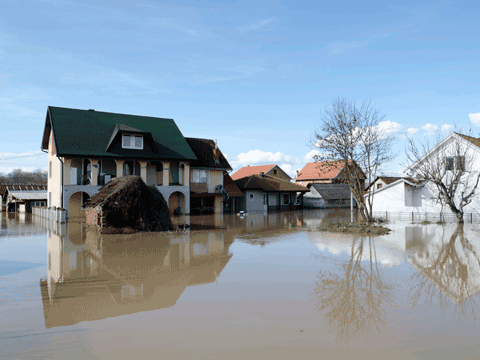 Despite the tragic character of this event, we were happy to see that Interreg programmes have demonstrated a commendable spirit of cooperation and support during the last days. For example, the Upper Rhine Valley Interreg programme provided its amphibious vehicle (nickname "Lurchi") to the region of Trier. This region was one of those most affected by the flooding.
In the past, Interreg programmes have also put in place instruments, which can help in crises. In the heavily affected cross-border region between Germany, the Netherlands and Belgium, the Euregio Meuse-Rhine has developed a crisis combat platform and established crisis procedures such as the IKIC Public Safety | Interreg Euregio Meuse-Rhine (interregemr.eu). These were supported by Interreg in the past and are working very well. In this particular situation of the flooding, the partners triggered the coordination mechanism, but concluded that the demands were such that partners were so busy with relief efforts on their own territories that cross- border support was not possible as each region had to deploy all available resources in their respective territory.
In addition to the above, regional policy has further tools to support recovery after natural catastrophes such as the European Union Solidarity Fund (EUSF), which can be activated by a Member State to cover costs of emergency and recovery operations by public authorities.