Streamlining Regulatory Reporting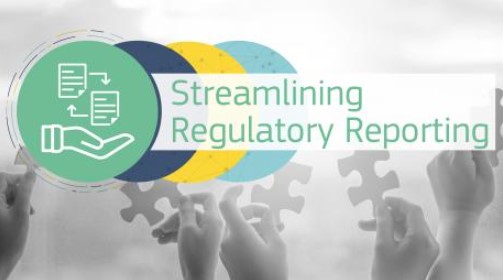 We are happy to announce that we are adding a new section to our Better Legislation for Smoother Implementation Joinup collection. As part of our BLSI community, we will be exploring together the benefits of streamlining regulatory reporting, how to do it and the innovative approaches that emerge.
Regulatory reporting is a process that helps to monitor the compliance of concerned stakeholders with a particular piece of legislation, hence serving as an important element in the policymaking cycle.
However, like most processes involving multiple stakeholders, it comes with recurrent and shared challenges. More often than not, the obligations related to regulatory reporting result in unnecessary administrative burden for the parties involved in its compliance (i.e. submitting reporting data). For instance, existing overlapping regulatory frameworks result in parties reporting the data more than once.
But just as these obstacles are shared by many different actors, their potential solutions can also be shared:
The use of emerging technologies can greatly support the streamlining of regulatory reporting process. As we enter the age of automation, stakeholders involved in the regulatory reporting process are taking bold steps to innovate. Let's be vigilant and identify practices for reuse together!
The European Commission has launched a Regulatory Reporting Community of Practice to serve as a space for the exchange of lessons learnt and best practices. The main outputs of the Community of Practice are open to members of BLSI to reuse, comment and propose new ideas on which aspects of streamlining regulatory reporting the European Commission should focus on.
Read more about the importance of streamlining regulatory reporting in our new custom page!