INESC Microsistemas e Nanotecnologias
Voting is closed. 1034 users have voted.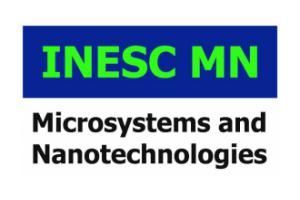 Who is the woman leading this innovation?
Susana Cardoso is leading this innovation, she is co-leader of the Magnetics & Spintronics group and an Associated Professor at the Physics Department (IST).
About the innovator
INESC Microsistemas e Nanotecnologias is a private, non-profit research and development organization, with 20 years of experience in the design, operation, maintenance, and development of a micro- and nanofabrication infrastructure whose core research activities are in the areas of nanoelectronics, information technology, biochips/biosensors and biomedical devices. 
Belonging to the INESC group of Research Centers located in Lisbon, INESC MN built the first microelectronics cleanroom in Portugal in the early 1990's with equipment for 6" wafers and installed 1.2 µm CMOS backend technology. Since then, the Class 100/10 cleanroom has evolved its focus towards micro/nanofabrication of sensors (magnetic, optical, MEMS) and microfluidics for Lab on Chip technologies. INESC MN mission is to develop innovative solutions for global industries, ranging from robotics, automotive, smart home to environmental and health monitoring. The group has a strong interdisciplinary nature and a multidisciplinary team (materials, physics, electronics, biotechnology and engineering).
INESC MN activities comprise:
1) World-class research and development: Research activities focus on achieving excellence on cutting-edge scientific topics, which core consists on a Class 100/10 cleanroom, equipped with state-of-the-art tools and techniques.
2) Service Provider: Provide micro/nanofabrication and advanced characterization services to national and international organizations.
3) Technology transfer: INESC MN fosters generation of Intellectual Property and promotes licensing, transfer of technology and know-how.
4) Advanced training: Advanced education in key technological areas to prepare the next generation of employees.
5) Dissemination of science and technology, in Nanoscience and Nanotechnology INESC MN is involved in a number of international clusters and networks including: KET Tools (EU Infrastructure Cluster); INTERFACE (Portuguese Technological Interface Centers) and Spintronic factory (European Network on Magnetism).
INESC on Twitter
What is the innovation
An existent bioelectronic platform based on magnetoresistive sensors is being validated for the detection of clinical cancer biomarkers. The starting point of the technology was at TRL 4 and in the end of the MAGNAMED project it is expected to reach TRL 6. The development of a sample preparation microfluidic unit for protein immune-capture and magnetic concentration prompts the technology evolution from a detection unit stage into a complete point-of-care system, able to perform diagnostics near patient side. The exploration of novel magnetic nanostructures, developed within the scope of the project, to be used as reporter systems and target labelling entities, is expected to improve the performance of the system in terms of target sensitivity and limit of detection. The model protein biomarker CEA was shown to be detected within the clinical relevant range, validating the viability of the existent technology for such application.  
Out of the lab. Into the market
The present technology has proven to have a relevant commercial potential. It was licensed to a spin-off company, Magnomics S.A., in order to address the veterinary market, in particular for the development of a DNA-based detection of bacterial infections on dairy cows. A market study has unveiled an existent need and great interest of the human health market stakeholders towards integrated and portable analytical devices under the point-of-care concept. The assemblage of the magnetic detection platform with an integrated microfluidic sample preparation unit for biomolecular analysis (e.g. nucleic acids, protein) gives origin to a hand-held portable device in agreement with the market trends. The generated IP under the consortium agreement will be detained by the inventor partners.
At the end of MAGNAMED the proof-of-concept is established The final product design, prototyping, device validation and certification will require the engagement of the SME's partners willing to exploit it. The microfluidic cartridge and the detection platform can be taken as independent units, developed and exploited by different entities.
Benefits of participation in Horizon 2020
Within INESC-MN main activities and objectives, Technology Transfer and Advanced Training have a significant relevance, which is fully in agreement with the framework of a RISE project. The generation of IP and development of a prototype perfectly match with the tech transfer objective, helping to move forward the existing technologies. Additionally, all the secondments and training activities performed among the different partners creates novel synergies and help to find complementary of high relevance for present activities but also for future collaborations within other international consortia and projects.
INESC-MN priority areas include the field of advanced technologies applied to health, as addressed by MAGNAMED. The central objective is to develop microsystems for Biodiagnostics for point-of-use (home, street/field, doctor's office, health center, hospital). These systems have the potential to revolutionize the practice of personalized medicine, quantifying biomarker panels (metabolites, nucleic acids, proteins, cells, etc.) in a ultra-fast, inexpensive, and portable manner. A second objective in the longer term is to develop miniaturized systems that can interface with tissues, organs and organisms in a chip, to allow toxicology studies and development of new pharmaceuticals faster, more economically, and without resorting to animal testing. More generally, a third aim is to integrate micro-sensors in biomedical devices to increase their functionality. This requires development of a micro and nanofabrication infrastructure and is currently underway in the individual infrastructure nodes, in collaboration with institutions of the Scientific System and companies. All these objectives are perfectly in line with MAGNAMED outputs.
 This innovation was funded via H2020 project MAGNAMED
Team behind the innovation
/futurium/en/file/team-picturejpgteam-picture.jpg
Video