Voting is closed. 189 users have voted.
About the innovator
Milan based imaginary are one of the longest established and most respected European Serious Games companies. Since its formation in 2004, imaginary has built an enviable reputation for its multi-disciplinary specialisation in the rapidly growing serious games and gamification market place.
The key strengths of its multi-disciplinary team are creativity and innovation backed by solid technical competence and an understanding of the commercial potential of serious games and gamification in its 3 main chosen development areas – eHealth, Smart Cities and training where the transformational impact of these technologies and applications is now widely acknowledged.
Imaginary has always been a pioneering and innovative company playing a key role in European Research: the company worked on many EU research projects as well as on many industrial commercial projects. Imaginary also won several awards for their serious games in different application areas.
Imaginary on Twitter
What is the innovation
MyHappyPAT is a game app with which children with cystic fibrosys learn to take care of their own selves, to recognize their needs and act strategies to satisfy these. They also learn to distinguish the main macronutrients (carbohydrates, proteins and fats) and their subcategories (e.g.: fats of animal and plant origin); the quantity of fats in specific aliments; the importance to hydrate often through the day; the importance of physical activity. The game is available in 2 versions:
4-7 years and 8-11 years. It adapts to patients alimentary habits for Northern / central Europe and for Mediterranean countries thus respecting cultural and environmental variables.
Out of the lab. Into the market
The game has extendedly being tested in the EU project and is currently being presented to pharma companies trading medicaments for cystic fibrosys (creon) as well as to patients' associations and to single clinics and associations.
Since MyHappyPAT can be used also by a non-pathological pediatric target, e.g. as innovative instrument for food education in schools, it can also be presented to schools and educational institutions and entities.
The game is already available in 7 European languages and is therefore suited for the whole European market (since it covers alimentary habits of both northern and mediterranean countries).
Benefits of participation in Horizon 2020
The participation has given us mainly the access to experts and patients in several Eu countries to cover participatory design activities as well as the possibility to testing it across Europe.
For this we thank the clinical partners in the MyCyFAPP project:
Health Research Institute Hospital La Fe - Pediatric Gastroenterology and Hepatology Service (ES) - the coordinator
Paediatric Pulmonology. University Hospital Gasthuisberg (BE)
Hospital de Santa Maria of Lisboa (PT)
Erasmus Medical Centre + Erasmus MC-Sophia Children's Hospital (NL)
Ospedale Maggiore Policlinico, Mangiagalli e Regina Elena (ITA)
Paed CF Unit University Hospital Ramón Y Cajal (ES)
This innovation was funded via H2020 project MyCyFAPP
Team behind the innovation
/futurium/en/file/collageimapeoplenotextjpgcollageimapeople_notext.jpg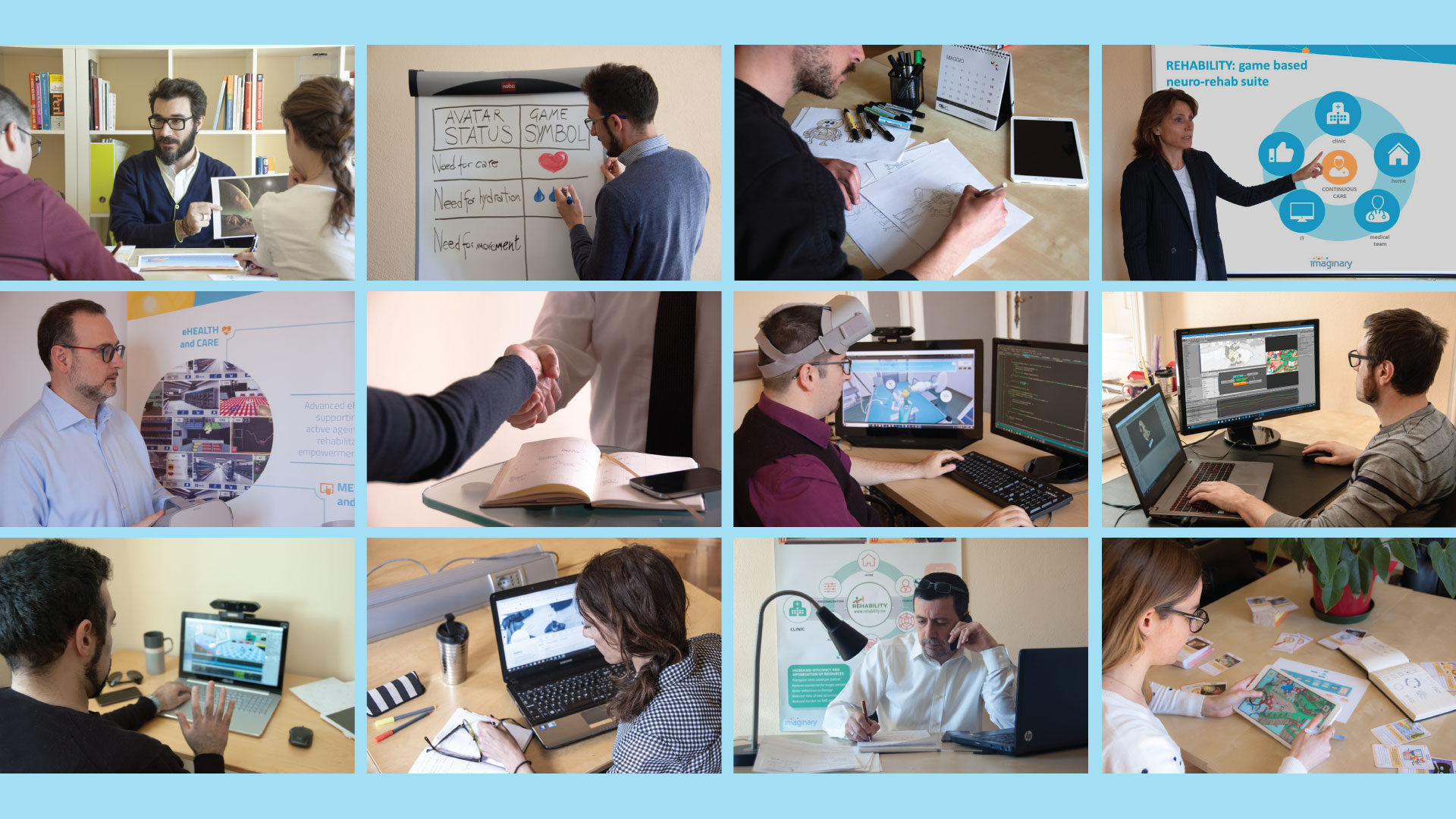 Video