URBACT Action Planning Network UrbRec approved
The Partnership is happy to announce that an URBACT Action Planning Network has been approved to further develop and implement the ambitions of the Action "Promote Urban Resource Centers for waste prevention, re-use and recycling".
The City of The Hague will be lead partner, coordinating a network consisting of 9 other cities. The City of Oslo, which has been leading the implemenation of the action, will also be part of the network. The other cities are:
Caceres (ES)
Opole (PL)
Mechelen (BE)
Famalicão (PT)
Ciudad Real (ES)
Zagreb (HR)
3rd District Bucharest (RO)
Patras (GR)
Based on the on-going work in terms of implementing the Action, the Partnership have now managed to include 8 new cities which will work on the development and establishment of Urban Resource Centres, which we consider a great success! 
/futurium/en/file/urcjpgurc.jpg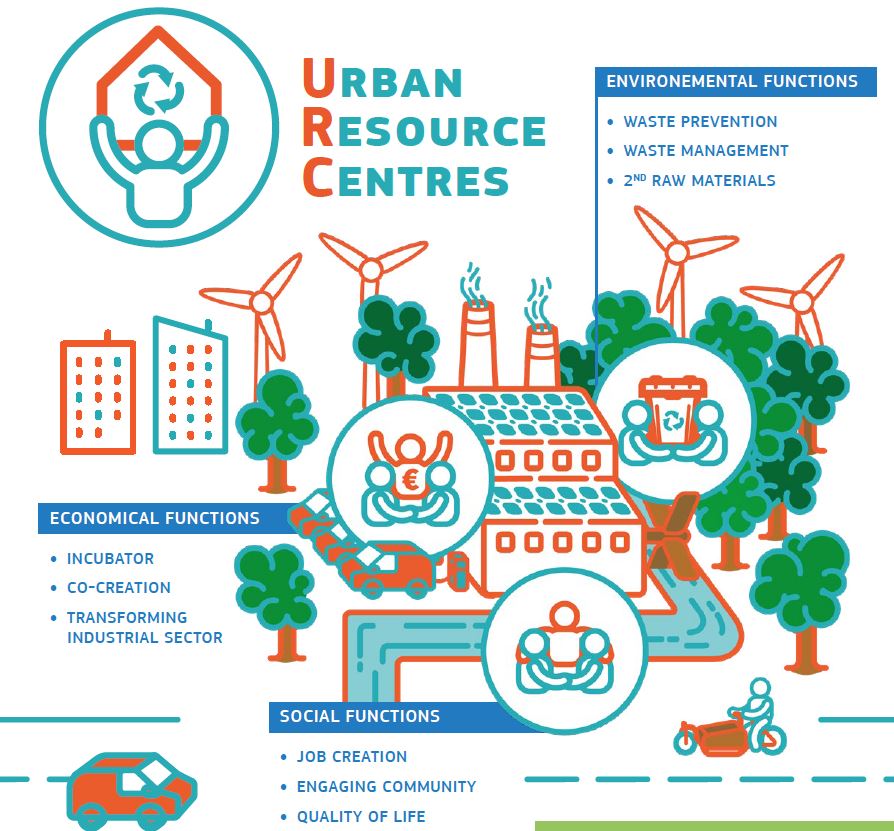 Urban Resource Centres are physical centres that promote the circular economy at a local level. These centres can be designated multi-functional places where the waste hierarchy is correctly implemented, emphasizing both the social, environmental and economic functions of the circular economy. Urban Resource Centres bring together a wide community of stakeholders, promoting circular consumption, waste prevention, re-use and circular resource management in cities today.
The central question is: How can cities use the closeness to the citizens and the physical space in cities to implement the circular economy?
One approach is to look at ways to futureproof traditional recycling stations. The network will work to look at some of the uncovered barriers from the partnerships Classification and develop different pilot projects and test different solutions.
Read more about the networks which have been approved and follow @Urbact on twitter for updates!