Programme L'Europe pour les citoyens
Grèce
FusionMaps.
Europe for Citizens Contact Point Greece
Ministry of Interior of the Hellenic Republic
Department of Development programmes - Directorate of economic and development policy of local government
27, Stadiou Street, GR-10183 Athens
Contact persons:

Tel: +30 2103744710
Fax:+30 2103744713
Website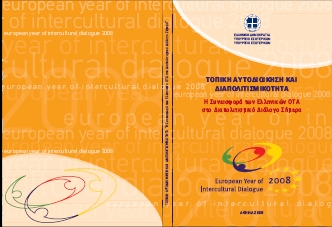 Local Government and Interculturalism




The European Year of Intercultural Dialogue 2008 sought to raise citizens' awareness of the need to combat prejudice and xenophobia and to see cultural diversity as a source of renewal, inspiration and development that should unite rather than divide.
Local government are the public authorities closest to citizens and have a key role in efforts to integrate immigrants, Roma, refugees and others into the community's social, economic and cultural life.
The study on local government and interculturalism seeks to raise the awareness of citizens and local authorities in Greece and elsewhere in Europe, offering ideas and best practices on how members of diverse linguistic, religious and cultural communities can live together. Diversity is a source of enrichment and progress that has a positive knock-on effect throughout society, enhancing the quality of our democracy and forging social peace.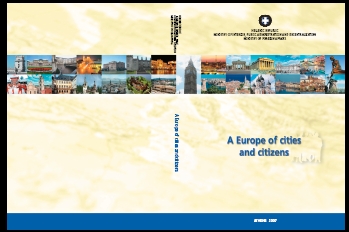 A Europe of Cities and Citizens. A Practical Guide to the International Partnerships of Local Authorities




This guide gives local authorities tips on becoming more active internationally:
implementing town-twinning relationships
creating city networks with foreign organisations
examples of international partnerships between agencies and associations of local/regional authorities
financing through the Europe for Citizens Programme 2007-2013.