Volos
Volos, Greece, 18-20/04/2013
---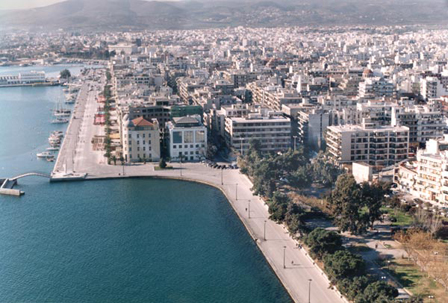 Youth on the Move comes to Volos, Greece
Youth on the Move, in collaboration with the European Year of Citizens 2013, will be present with two tents at the passage maritime in Volos, Greece, to showcase the European Union programmes that enable young people to study, work, train, and volunteer abroad.
When: April 18-20, 2013
Thursday 18/04, opening hours of the tent: 10.00 – 20.00
Friday 19/04, opening hours of the tent: 10.00 – 19.00
Saturday 20/4, opening hours of the tent: 11.00 – 19.00
Where: Passage maritime (close to the Statue of Liberty)
The Youth on the Move tents offer a wide variety of presentations, entertainment and performances. There will be many presentations, speeches, debates and workshops held by representatives of projects financed by programmes such as Leonardo da Vinci (vocational training), Comenius (school education), Grundtvig (adult education) and Erasmus (higher education).
Participate online: Facebook chats
Two Facebook chats are being organised on the initiatives and opportunities available within the Youth on the Move campaign on April 18 and 19 from 18.00 to 20.00 PM (CET).
On Thursday, April 18, you can participate in the Erasmus programme discussion, whereas on Friday, April 19, there will be another live chat about EURES - the European Job Mobility Portal and Network via which more than 1,400,000 job opportunities are available on a daily basis. Your host will be Ms. Katerina Flaka who is currently responsible for the EURES network in Greece.
The debate will be in Greek and will take place on the Facebook page of the Representation of the European Commission in Greece.
Youth on the Move events provide a unique chance to discover and learn more about opportunities for young people to spend part of their education or training abroad in order to both improve their skills and gain new ones. The stand in Volos will include an information corner where visitors can find out more about the different projects. Young people will be able to put their knowledge of the European Union to the test with an entertaining EuroQuizz. There will be plenty of space and opportunities to talk with people who have already benefitted from EU funding for studying or working abroad.
Youth on the Move - Volos - Event programme

[478 KB]

For more information about Youth on the Move please click here: http://ec.europa.eu/youthonthemove/
For more information about the European year of Citizens 2013 please click here: http://europa.eu/citizens-2013
---
Pictures from the event
---
Other events