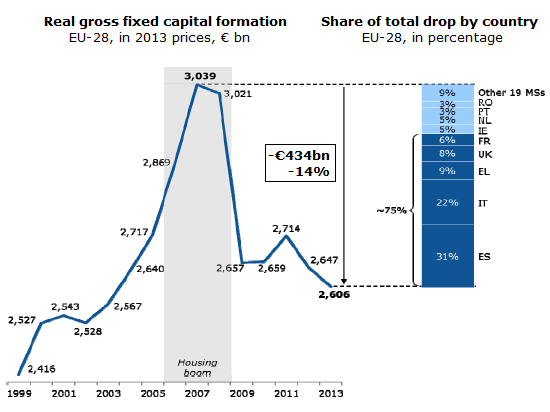 In the short term, weak investment lowers economic growth because it means less economic activity. In the longer term, however, inadequate investment hurts competitiveness and the economy's potential to grow.
The main reason investment in the EU has remained weak is low investor confidence. Investors lack the confidence to invest because they expect growth in the near future to be weak and because there is considerable uncertainty about political and economic developments in the EU and elsewhere. Some EU economies remain highly indebted and access to financing is still difficult in some countries, especially for small and medium-sized companies.
To tackle Europe's low investment problem, the European Commission has launched an Investment Plan for Europe that aims to unlock public and private investments in the real economy of around € 315 billion over the next three years.