Independent event
Luxembourg, 16-17/05/2014
---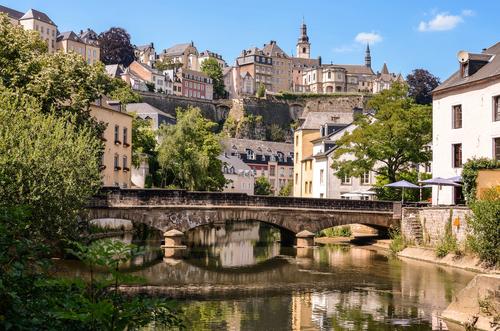 Programme

[325 KB]
From 16 to 17 May Youth on the Move is coming to Luxembourg. During two days, young people between 15 and 30 years will have the chance to find out more about employment, education, training and mobility programmes by the EU. Experts and representatives of the European institutions as well as several information stands, workshops and animations will be open to the public.
Come and join us at Rives de Clausen and take part in various activities.
---
VENDREDI 16 MAI - 10h à 20h
Espace de présentation - podium
10h00 Université, oui, mais il faut passer la sélection !
Séance d'information sur les conditions d'inscription et les processus de sélection aux universités: France, Allemagne, Belgique, Royaume-Uni Luxembourg
13h00 Pourquoi pas devenir ingénieur ou informaticien?
Où faire les études et quels sont les débouchés?
14h30 – 15h00 Artisanat: Brevet de Maîtrises: études et débouchés
16h00 – 18h00 Femmes Cheffes d'Entreprise: Speed-dating avec les ambassadrices de l'entreprenariat luxembourgeois
17h00 – 18h00 Garantie pour la Jeunesse à partir du 1.06.2014 au Luxembourg. Présentation par la Ministère de l'Emploi et la Commission européenne
18h00 – 20h00 Speed-dating avec les candidats aux élections européennes
Que font les députés européens pour moi ?
Scène extérieure
11h00 workshop : kickboxing
13h30 workshop : Capoeira avec AbadaCapoeira
16h00 workshop : Hip-hop avec ProjetX
19h00 workshop : Danse contemporaine
SAMEDI 17 MAI - 12h à 20h
Espace de présentation - podium
17h00 Présentation Grrrrr.eu
18h00 Remise des prix Shining Stars
Scène extérieure
13h00 Chill out – DJ set Jean Maron
16h00 Workshop : Hip-hop avec les Streetleaders
16h00 Europe on the beat
20h00 Europe on the beat + concert Dillendub
22h00 – 01h00 DJ set avec les Strabbers (Deezdaze & Jean Maron)
---
Other events