Italian engine and turbine component producer expands manufacturing plant in Campania
Europea Microfusioni Aereospaziali (EMA) is a producer of high-precision superalloy components for engines and turbines used in civil and military aeronautics and electricity generation. European Union funding enabled the company to implement an industrial development programme at its high-tech manufacturing plant at Morra De Sanctis in the province of Avellino, part of the Italian region of Campania.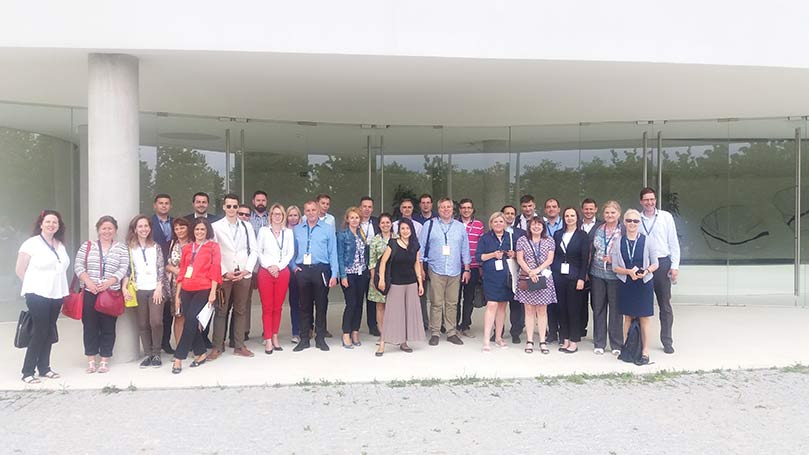 ©Creative Commons
" EMA has achieved and surpassed all the objectives set and we are proud of our support for aerospace growth projects in Campania and in the high-tech sectors more generally. In 2013, we signed a first development contract with EMA, followed by a second in 2016 with the Polo Europeo Microfusioni Aerospaziali (PoEMA), made up of ten companies including EMA and aimed at strengthening the aerospace sector in Irpinia (the area around Avellino) to create a centre of excellence for precision casting technology. "
Upgrades to EMA's Morra De Sanctis plant made under the project increased its production capacity by about 45 %. The project also optimised manufacturing processes by making it possible to produce the ceramic cores used for the cooling of rotor and stator blades for engines and turbines internally.
EMA had previously purchased these cores from external suppliers and the internalisation led to a reduction of both production and logistical costs. In addition, software was developed for simulation of the investment casting process through which the cores are formed.
An important development contract
EMA was established in 1990 by Italian defence company, Finmeccanica, and multinational manufacturer of propulsion systems for the aeronautical and energy sectors, Rolls Royce. It subsequently became a wholly owned subsidiary of Rolls Royce in 2010.
In January 2013, EMA signed a contract with Invitalia, the Italian national agency for inward investment and economic development owned by the Italian Ministry of the Economy and Finance, which set the project in motion. The plan that was set out initially envisaged a productive investment of around EUR 35 million and funding for an industrial research and experimental development project worth EUR 3.5 million.
Within the framework of the contract, which ran until September 2015, Invitalia provided financing of almost EUR 16 million, of which EUR 8.1 million was in the form of a non-repayable grant (of which ERDF = EUR 6.1 million) and EUR 7.3 million was a subsidised loan (of which ERDF = EUR 5.5 million). Therefore, EMA received EUR 11.67 million through the European Union's European Regional Development Fund.
Results that exceeded expectations
At the outset, growth in turnover of around 35 % and an increase of about 200 employees over a period of four years was foreseen, whereas in fact, these goals were exceeded. In 2013, EMA's turnover stood at EUR 49 million and had already risen to EUR 69.2 million by 2016, an increase of 41 %. By the same year, the number of employees had reached 635 thanks to the creation of 257 jobs since the launch of the project.
By giving EMA's own technicians more direct control over production, the project has contributed to raising quality standards and allowing the company to maintain its strong performance in terms of productivity. It has also improved levels of safety in the workplace.
Total investment and EU funding
Total investment for the project "EMA - Europea Microfusioni Aereospaziali (Industrial development programme)" is EUR 34 070 000, with the EU's European Regional Development Fund contributing EUR 11 679 407 through the "Research and Competitiveness" Operational Programme for the 2007-2013 programming period.
Related themes
Contact
Managing Authority
Beneficiary
Europea Microfusioni Aerospaziali S.p.A.
Via Zona Industriale, Morra de Sanctis
83040
, Morra de Sanctis, Avellino
Italia
Web