Cohesion Policy 2014-2020 supports the UN's Sustainable Development Goals
06/04/2022
Analysis and data
The EU's Cohesion Policy is strongly aligned with the UN's Sustainable Development Goals (SDGs).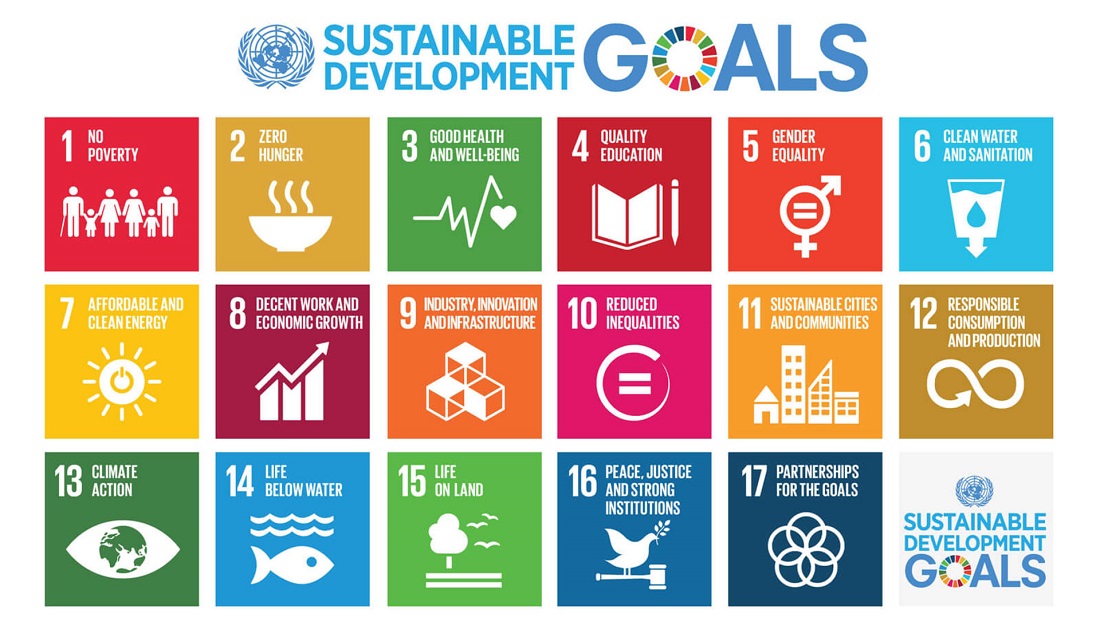 The EU is committed to the UN's 2030 Agenda for Sustainable Development. All of the UN's SDGs feature in one or more of the six Commission priorities.
Cohesion Policy directly supports 11 SDGs, with some categories of funding contributing to more than one. About 94 % of funding contributes to the 11 SGDs, with most allocated to SDG 9 and SDG 8.
SDG 1: end poverty in all its forms everywhere
About 6 % of Cohesion Policy allocations support SDG 1 by funding projects that aim to create more inclusive societies and reduce discrimination. With about 55 % of total SDG 1 financing, the most popular area for funding is 'active inclusion'. This area includes projects that promote equal opportunities and active participation, and that improve employability.
SDG 3: ensure healthy lives and promote well-being for all at all ages
About 6% of Cohesion Policy allocations are consistent with SDG 3, contributing to healthier societies through expenditure on both health infrastructure and services. The two largest contributors in absolute terms are Spain and Poland with over EUR 4.5 billion in allocations.
SDG 4: quality education

Cohesion Policy supports SDG 4 through 9 % of allocations, with Italy, Portugal, Poland and Spain being the largest contributors. Member States are investing funds primarily to reduce and prevent early school-leaving and promoting equal access to good quality early-childhood, primary and secondary education.
SDG 6: clean water and sanitation
About 4 % of allocations contribute to SDG 6 by investing in wastewater treatment, water management. This includes support for district and consumer metering, leak reduction and infrastructure for water extraction, treatment, storage and distribution of water for human consumption.
SDG 7: affordable and clean energy
With 7 % of allocations, SDG 7 comes fourth by volume of contributions, adding up to about EUR 27 billion in total. Reflecting the importance of this goal for territorial cohesion, investments cover 16 different intervention fields, from the renovation of buildings and infrastructure to renewable energy.
SDG 8: decent work and economic growth
About 27 % of funding contributes to SDG 8 by investing in SMEs' competitiveness and networking, entrepreneurship, access to employment and integration of youth in the labour market.
SDG 9: industry, innovation and infrastructure
Cohesion Policy mainly aims to address the diverse development needs of Europe's regions, leading to 27 % of allocations supporting SDG 9. This is the top allocation to the SDGs by volume, slightly above SDG 8.
SDG 11: sustainable cities and communities
About 1 % of funding contributes to SDG 11 by investing, for example, in improving air quality and building cycle tracks and footpaths.
SDG 12: ensure sustainable consumption and production patterns
About 2 % of funding contributes to SDG 12 by investing predominantly in household waste management and in environmentally friendly production processes in SMEs.
SDG 13: climate action
Only three of Cohesion Policy's funding areas are predominantly linked to SDG 13, thus the contribution to climate objectives using this metric is clearly. The EU tracks a wide range of climate actions under the EU climate tracking mechanism.
SDG 15: life on land
Cohesion policy contributes to SDG 15 by investing in the protection of biodiversity and nature, in green infrastructure, and in the development of the tourism potential of natural sites. While biodiversity tracking was not explicitly foreseen in Cohesion Policy legislation, the Commission identified and tracked funding for biodiversity.
Find out more:
Data set: 2014-2020 Cohesion policy contribution to UN SDGs
UN Sustainable Development Goals