EU Cohesion policy: support measures for recovery and transition approved for Denmark and France
22/04/2021
The Commission approved the modification of two Cohesion Policy operational programmes (OP) that will increase the funding available for investments under REACT-EU (Recovery Assistance for Cohesion and the Territories of Europe) in Denmark and France by nearly €274 million.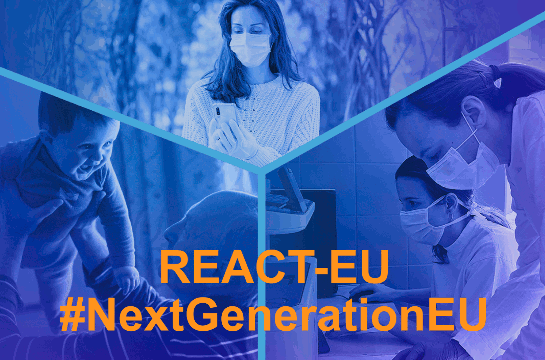 Commissioner for Cohesion and Reforms, Elisa Ferreira, said: "I am glad to notice that REACT-EU programme amendments are picking up pace across the EU. I urge Member States to take full advantage of the REACT-EU funding to these policy measures to support long-term recovery following the coronavirus crisis".
In Denmark, the amendment of the ERDF 'Innovation and Sustainable Growth in Businesses OP' will implement a national business development programme for SMEs combined with business support for regional strongholds, thus facilitating the recovery through green and digital transition.
In France, the modification of the ERDF-ESF 'Rhône-Alpes OP' will support SMEs, digitalisation, the green economy and the health sector, while providing training and support to the labour market, in both the Rhône-Alpes and Auvergne regions.
As part of NextGenerationEU, the REACT-EU legislation extends the crisis response and repair measures delivered through the Coronavirus Response Investment Initiative packages by providing a top-up of €47.5 billion (€50.5 billion in current prices) to Cohesion policy programmes over the course of 2021 and 2022.
REACT-EU measures should focus on supporting labour market resilience, jobs, SMEs and low-income families, as well as setting future-proof foundations for the green and digital transitions and a sustainable socio-economic recovery.