Turning networking into a sport
22/03/2021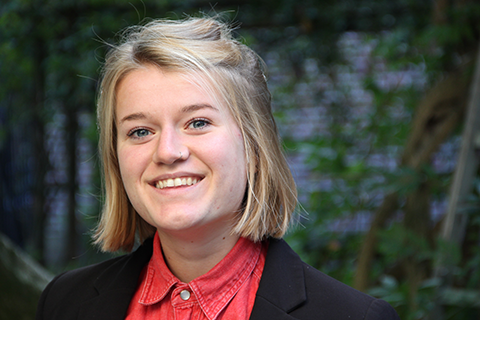 Was I immediately overwhelmed with nerves when I heard that I had been selected as one of the winners of the Youth4Regions programme? You bet I did! I wasn't nervous because I was going to meet other aspiring journalists. Nor because there was a trip from Amsterdam all the way to the Heart of Europe ahead of me. Not even because there was a slight chance that I would run into Chancellor Angela Merkel. No, no nerves for that. I was nervous because I would have to network. I repeat: to network.
A poor small talker
First of all, let's see what the Cambridge Dictionary says about networking.

Source: https://dictionary.cambridge.org/dictionary/english/network
The way in which they have placed the word in context already gives me the creeps. My second-year journalism student ears think that "to meet people who might be useful to know" sounds pretty serious. And then there is the "especially in your job"-part. Imagine, you are invited to an event where there are many established journalists who are doing your dream job since a long time and you are going to meet all these "people who might be (read: definitely are) useful to know". How do you approach these people? Do you even approach them in the first place? And when you approach them, do you just make small talk? I am such a poor small talker! Stress! Panic! Error!
Hit on the first day
Spoiler alert: they are just like human beings. Very kind human beings actually. It was already hit on the opening day of the Cohesion and Cooperation week. I was having lunch and one of these journalists just came to sit across the table from me. I felt the nerves rising again when I looked up, but gave myself a brief word of encouragement. 'Hi, are you a journalist?' was what I asked him, even though I already had the answer because it was written in life-size on the press card that hung around his neck. Before I knew it, we were chatting for the next 30 minutes.
When I proudly walked back to the rest of the Youth4Regions participants, I could count on an applause. Not only because I was the first one to interact with a journalist, but also because I immediately obtained a business card. A real business card from a person who might be useful to know! No stress, panic or error for me anymore after this first encounter with networking. In fact, I enjoyed networking so much that I almost ended up turning it into a sport. I have taken every opportunity to network and I have had many exciting conversations as a result.
"Reporter-in-Brussels" feeling
Being part of the Youth4regions programme has given me a lot of self-confidence, both as an individual and as an aspiring journalist. I have learned a great deal about Europe and it's role in the other countries and I am thankful that I had the opportunity to attend interesting lectures, to follow informative workshops and to experience the real "reporter-in-Brussels" feeling by being published on the website of the Commission. Most of all, I am grateful to have met so many inspiring, passionate young journalists who made me see the future of European journalism in a bright light. Inspiring, passionate young journalists whom I am now happy to call my friends.
By Senna Brammer, participant in the Youth4Regions programme 2020
Articles from Youth4Regions 2020 participants