Stories from the regions: The EU makes Bornholm greener, Denmark
22/02/2021
Stories from the Regions takes us to the Danish town of Svaneke on Bornholm, where Pernille Bülow owns her glassblowing workshop already since 1989.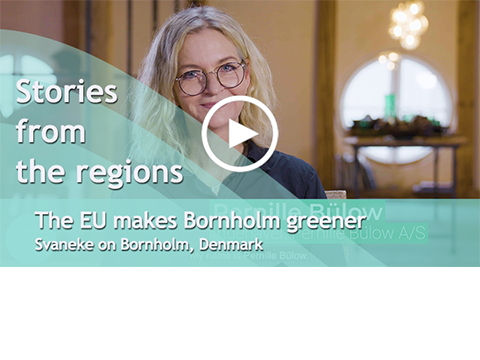 From the outside, the store looks like one of Bornholm's many other shops with handicraft products. But Pernille's products are not like everyone else's – with the help of the EU funds, the production has a special focus on green and circular economy.
This video was published in cooperation with the Danish Business Authority.