Join the EU Social Progress Index 2020 Launch Event
24/11/2020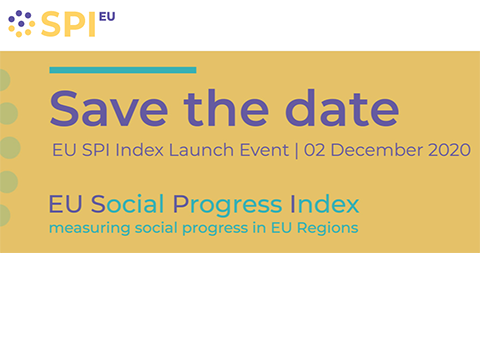 The European Commission's department for Regional and Urban Policy is launching the updated EU regional Social Progress Index (EU SPI) to show EU regions which of their social issues require more attention. Follow the launch and discussions online on 2 December 2020 from 14.00 to 16.30 CET.
Launched during the preparation of the next programming period for cohesion policy, EU SPI 2020 can serve to identify the key investment priorities to improve social progress across the Union.
You can register and consult the event agenda on the event registration website.