Making health sectors more resilient through more effective investment: joint project of Bulgaria, Croatia and Slovenia for a health infrastructure mapping methodology
17/09/2020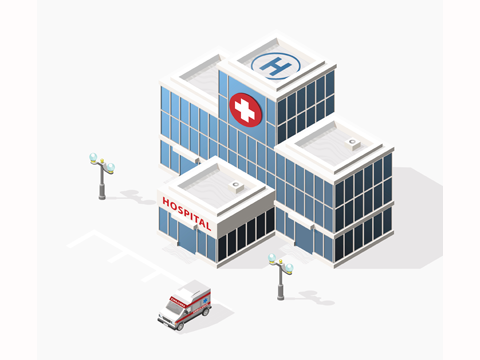 Commission and external experts assisted the authorities of Bulgaria, Croatia and Slovenia to better target investments in order to make their respective health sectors more efficient and resilient in the future. The results of the joint project, initiated and financed by the Commission, were presented today during the closing hybrid event, taking place contemporarily in Ljubljana, Sofia, Zagreb and Brussels. The three countries together have participated in the process of elaborating a methodology for mapping infrastructure, human resources, existing capacities, present and future needs in the area of emergency and long-term care. This allows them to prepare their strategies and plan future investments, supported by cohesion policy funding, but also other instruments like the Resilience and Reform Facility or national budgets. The important work done under the guidance of the public health expert Dr. Aleksandar Džakula will also contribute to strengthening the health sector, taking into account the lessons learned from the coronavirus pandemic.
Commissioner for Cohesion and Reforms Elisa Ferreira said: "The current emergency has once again confirmed that having efficient and accessible healthcare is fundamental for the welfare of our citizens and the resilience of our societies. Cohesion policy will continue investing in strengthening health sectors in the Member States as a key asset in tackling social and territorial disparities. I am glad that his initiative will help Bulgaria, Croatia and Slovenia prepare better, more forward-looking and sustainable investments."
The Minister of Health of Slovenia, Dr. Tomaž Gantar, said: "While preparing for the next programming period, we see certain areas in which we must invest in the future, in order to ensure efficiency, effectiveness and resilience of healthcare and long-term care system in Slovenia. These areas are renovation and modernization of infrastructure, buildings and equipment in order to optimize service delivery and improve efficiency; further we must ensure high and stable level of patient safety and quality in the future; take further steps in digitalization of our health care system, invest in health promotion and disease prevention. We must continue strengthening primary health care. We also need to work on capacity building of health workforce in the direction of integrated care and to respond to inequalities in health by addressing in particular vulnerable groups and we need to work on multidisciplinary teams and better cooperation between different levels and professionals. These are all development opportunities, as we see it."
Background
EU cohesion policy is investing important resources in a number of different areas such as Europe's ageing population, healthcare infrastructure and sustainable systems, adequate skills, e-health, health coverage and quality, and health promotion programmes. In order to ensure sustainable and efficient investments in the next long-term EU budget 2021-2027, national and regional authorities need to develop long-term investment strategies, which take an integrated approach when analysing the investment needs for infrastructure, equipment, skills, innovative technologies and new care models. Member States wanting to invest in health care with cohesion policy funding have to base this on a thorough mapping of their needs, including primary and long-term care, with the aim of making public health care more resilient, cost-effective and accessible to all.
The closing event was organised in a hybrid way, with a live conference in Ljubljana as online participation. During the first day the participating teams of experts, the European Commission and public authorities from the different member states participated in a final workshop with the expert Dr. Džakula and shared their experience. The second day was an occasion for the European Commission to reiterate the importance of well-planned health system investments for the upcoming programming period and share the lessons learnt from the project with a wider audience.
More information