Coronavirus: Cohesion policy support measures for Greece approved in record time
13/07/2020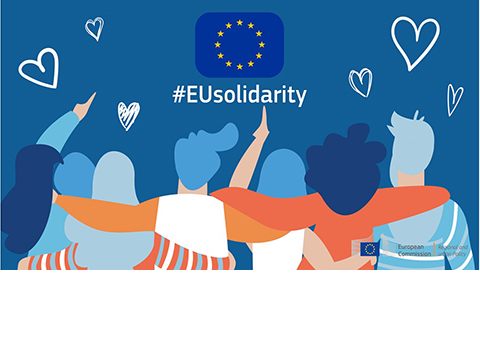 The European Commission has approved the modification in record time of thirteen 2014-2020 Regional Operational Programmes and two national Operational Programmes in Greece. These modifications make €1.14 billion available to address the effects of the coronavirus crisis in the Greek economy through the funding of entrepreneurship support actions.
Commissioner for Cohesion and Reforms, Elisa Ferreira,said: "We stand by all Member States in their efforts to overcome the health and economic crises that affect our continent and the world. The Coronavirus Response Investment Initiative (CRII) adopted under Cohesion policy provides extensive flexibility so that Member States can mobilise funding to address the current challenges. I welcome Greece's determination to take swift action to support the economy, particularly SMEs, and employment."
The €1.14 billion of EU Cohesion policy funds (allowing for more than €1.50 billion total investment with the inclusion of the national contribution) will finance actions in favour of the Greek SMEs through the Operational Programme (OP) "Competitiveness, Entrepreneurship and Innovation". Out of the €1.14 billion available, some €600 million are disbursed in the form of grants, the remaining in the form of reimbursable assistance (financial instruments).
In total, approximately 90,000 enterprises are expected to be supported through these schemes. Greece has very quickly set up a comprehensive framework for crisis response measures and, since April, launched four business support schemes: loan guarantees to businesses through the creation of a Guarantee Fund for working capital loans; interest subsidy of existing SME loans; interest subsidy of new SME working capital loans; repayable advance scheme in the form of grants to SMEs.