RegioStars 2020: 25 finalists announced and Public Choice Award now open
09/07/2020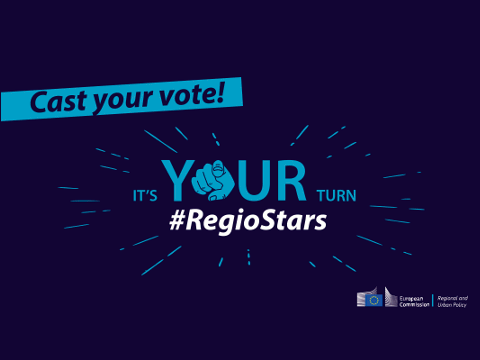 The European Commission has announced the 25 finalists of the 2020 RegioStars competition for the best EU Cohesion policy projects.
They competed in 5 categories:
"Industrial transition for a smart Europe"
"Circular economy for a green Europe"
"Skills & education for a digital Europe"
"Citizen engagement for cohesive European cities"
and the specific for 2020 "Youth empowerment for cooperation across border - 30 years of Interreg".
As of today, the public is encouraged to vote for their favourite project until 15 September.
Commissioner for Cohesion and Reforms, Elisa Ferreira, commented: "This year we have received the highest number of RegioStars applications ever - 206. This shows the growing value of this competition which puts EU cohesion policy best practices in the spotlight and rewards committed project beneficiaries for their excellent implementation of EU funding on the ground."
An independent jury has selected five finalists per category among the 206 high-quality applications received. In particular, the jury has selected projects located in: Austria, Belgium, Croatia, Finland, France, Germany, Italy, The Netherlands, Spain, Portugal and different InterregProgrammes : "North Sea", "Channel", "North-West Europe", "Baltic Sea Region, the Northern Periphery and Artic Programme", "Nord and ENI CBC Poland-Russia" , "North-West Europe", "Central Europe", "Europe", "Germany-Czechia", "Lithuania-Poland", and IPA Croatia-Serbia.
The RegioStars 2020 5-category winners and the winner of the Public Choice Award will be announced on 14 October 2020 during the European Week of Regions and Cities in Brussels.