EU Solidarity Fund: application guidelines for Covid-19 assistance
02/04/2020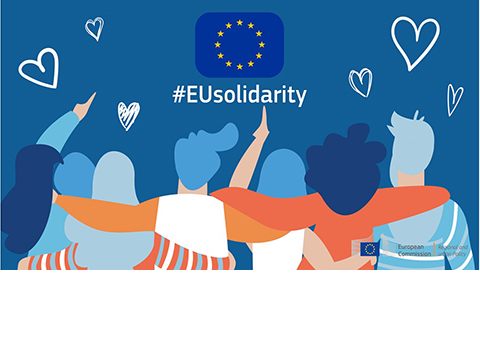 In order to offer full support to the EU countries in preparing their applications for assistance from the EU Solidarity Fund in dealing with the coronavirus emergency, the Commission has published specific guidelines. The objective is to use the full portfolio of funding options under the EU budget to support EU countries - with maximum flexibility, minimum additional administrative work and as quickly as possible.
As part of the Coronavirus Response Investment Initiative, the EU Solidarity Fund's scope has been broadened to include major health emergencies. In particular, it will provide financial aid of up to €800 million to the worst affected countries in this extraordinary situation, alleviating the burden of the immediate response measures, including assistance to the population, medical assistance and equipment, support to vulnerable groups, and measures to contain the spreading of the disease, strengthening preparedness and communication.
A EU or accession country is eligible to apply for the funding if its public financial burden for those measures exceeds the threshold of €1.5 billion (2011 prices), or 0.3 % of its GNI. If mobilised, the Fund's contribution will be between 2.5% and 6% of the total expenditure, depending on magnitude.
Next steps
The Commission will assess the applications and - if the thresholds are met and the application is accepted – will propose an amount of aid to the European Parliament and the Council who have to approve it before it can be paid out. The Commission will deal with all applications in a single package, not on a first come first served basis. This ensures that the available appropriations are shared out in a fair and equitable manner.
Context
The EU Solidarity Fund was set up to respond to major natural disasters and express European solidarity to disaster-stricken regions within Europe. The Fund was created as a reaction to the severe floods in Central Europe in the summer of 2002. Since then, it has provided over EUR 5.5 billion for interventions in 87 disaster events in 23 Member States and 1 accession country. Italy is by far the biggest beneficiary of the Fund with almost 2.8 billion received so far.
More information:
The dedicated webpage EU Solidarity Fund for COVID-19
The EU Solidarity Fund website