10 years since the Lisbon Treaty: what progress for territorial cohesion in the EU?
01/12/2019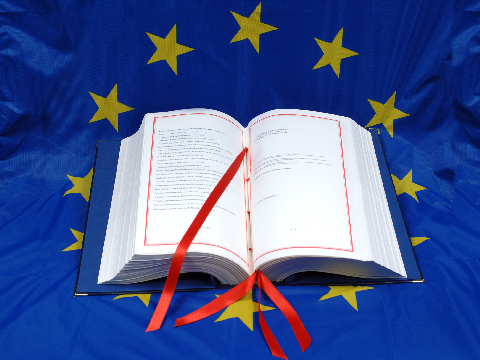 Today we celebrate the 10th anniversary of the Lisbon Treaty ratification, which introduced a third dimension in reducing disparities between regions in the EU: Territorial cohesion. Ten years on it is a goal more important than ever for Europe.
As the EU enjoys incredible territorial diversity, we need to make sure that people are able to make the most of the inherent features of the areas in which they live. No European citizen should be left behind and disadvantaged, for example in terms of access to public services, housing, or employment opportunities, simply because of living in one region rather than another. Here territorial cohesion comes into play, aiming for a more balanced and sustainable development, in accordance with the territory where one lives.
That is why the Treaty of Lisbon called on the EU and Member States to pay particular attention to reducing disparities between the levels of development of the various regions and the backwardness of the least favoured regions. The Member States agreed to pay particular attention to rural areas, areas affected by industrial transition, and regions which suffer from severe and permanent natural or demographic handicaps such as the northernmost regions with very low population density and island, cross-border and mountain regions.
The President of the European Commission Ursula von der Leyen restated the importance of cohesion in her letter to the new Commissioner for Cohesion Policy and Reforms Elisa Ferreira: Your task over the next five years is to ensure that Europe invests and supports the regions and the people most affected by the twin digital and climate transitions, leaving no one behind as we move forward together.
In order to achieve territorial cohesion the EU supports an integrated approach. We need to have better coordination between sectoral policies at each level, from local to European. We also need closer cooperation of local, regional and national authorities, and citizen's engagement and participation. Many issues - climate change, migration – go beyond administrative boundaries and can be better addressed through a more tailored response from several local authorities, regions or countries.
EU funding is the main instrument to foster integrated territorial development in the Member States and the regions. More than 3,800 territorial, urban and local strategies receive EU funding. In addition, EU funding also helps Member States implement measures to address the needs of specific territories such as areas affected by poverty or social exclusion, sparsely populated areas, mountainous regions, islands and the outermost regions. This tailored approach has been strengthened in the Commission's Cohesion Policy proposal for after 2020, in particular through a stronger focus on functional territories (e.g. river basins, coastal areas, mountain ranges, etc.) to overcome administrative silos, and on local initiatives.
The future Cohesion Policy post 2020 puts new emphasis on integrated approaches by introducing a dedicated policy objective - Europe closer to citizens, and by supporting locally-led development strategies and sustainable urban development across the EU further and empowering local authorities in the management of the funds.