Poland's longest river to become greener
11/09/2019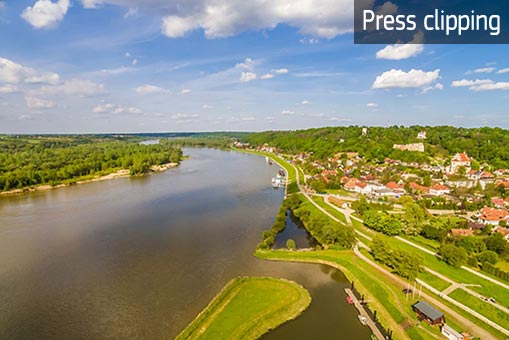 An ERDF-funded project has been launched to improve the environment of Poland's longest river and its resilience to climate change.
Over 87 km of wildlife corridors in the Vistula basin will be restored thanks to an initiative launched by a unit of the National Water Management Company, Polish Waters. The works – co-funded by the Cohesion Fund provided under the Operational Programme Infrastructure and Environment – will cover two voivodeships, three districts and ten municipalities.
The project aims to improve the ecological status of water at sections of three rivers, preserving natural habitats and the native species that make up the ecosystem. It will strengthen the region's nature protection areas put in place by the European Union's Natura 2000 network.
A fish ladder will be built, which will assist the free migration of different water organisms, including various species of freshwater fish.
The rivers' infrastructure and environment will be made more resilient to the effects of climate change, such as natural disasters, flash floods, and extensive and long-lasting low water levels. Planned works include clearing nine hydrotechnical barriers located between and along the Soła and the Skawa rivers.
Construction works will be carried out from the beginning of 2020 until the end of 2022.
Related links:
Source article on : https://inzynieria.com/ 27/08/2019
---
Author: Wojciech Kwinta
Photo: © iStock/Artur Gazda