Save the date - Boosting Cross-Border Regions through better Transport
08/08/2019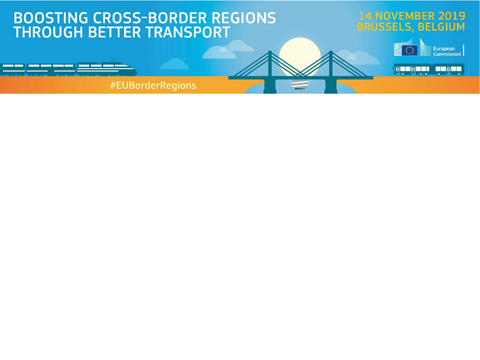 The European Commission, Directorate-General for Regional and Urban Policy and Directorate-General for Mobility and Transport organise on 14 November 2019 in Brussels, Belgium a conference on Boosting Cross-Border Regions through better Transport.
The event comes as a natural follow-up to the study on missing rail links and will share the results of the study to a broad range of stakeholders and launches a public debate on the challenges of cross-border public transport services.
The conference will bring together organisations associated with provision of transport networks and transport services and organisations engaged in cross-border cooperation.
Invitations will be sent by the end of September 2019, with instructions on how to access the conference portal and to register to the event.
More detailed information about the programme and practical arrangements will be available closer to the date.
Should you have any query, do not hesitate to contact the Event Secretariat at crossborder_transport@iservice-europa.eu.