ERDF funds transition from 'Grey to Green' in Sheffield, UK
07/06/2019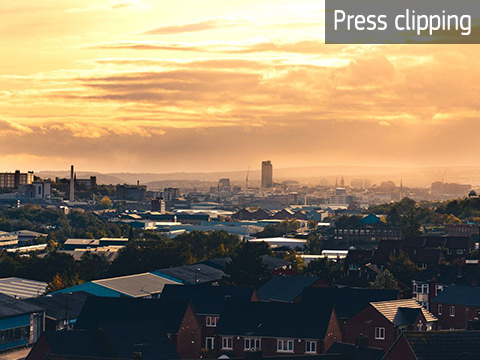 An ERDF-funded project aims to transform Sheffield's historic Castlegate area from 'Grey to Green' for the benefit of locals, visitors and commuters alike.
The ERDF-funded project will transform Sheffield's redundant inner ring road by introducing sustainable drainage, floral meadows, segregated cycle lanes and public art to the area. This will reclaim roads to improve bus, pedestrian and cycle access to Sheffield city centre.
Castlegate will be closed to vehicles, while surrounding roads will be improved and 24-hour bus gates introduced. Public spaces will be enhanced with perennial meadow planting, tree planting, and the use of quality materials. The project also involves planning 57 new trees as part of the scheme.
Ultimately, this project aims to foster growth in the region, but also promote walking and cycling, the use of public transport, and even improve resilience to climate change flooding thanks to the new meadows and trees.
Related links:
Source article on https://sheffieldnewsroom.co.uk 17/05/19
---
Author: Sheffield City Council
Photo: © iStock/Chris Cook